The Center for Gerontology encompasses research efforts that include generating, organizing, and disseminating high quality multidisciplinary aging related practice and knowledge.
We strive to make a difference in the lives of older adults and their families through faith-based research and education, which will have a far-reaching impact on the community we serve.
---
The Specialist in Aging Ministry (SAM) is a 6-week online or 1 to 2-day in-person training program for lay leaders and church workers that provides insights for congregational ministry with older persons. Rooted in Christian theology and accepted gerontological principles, it examines some of the complex factors that affect growing older in the 21st century. The SAM curriculum considers how spiritual practices deepen the faith and foster well-being and emotional resilience among older persons.
SAM online includes 60 to 90-minute sessions, including devotions, presentations and group discussions. SAM in-person workshops are offered in one or two day formats. A 30-45-minute introduction is available upon request to enable congregations to decide whether to participate and ask further questions. Recommended participants in SAM training include caring and teaching professionals and volunteers with experience or a deep appreciation for older adults.
SAM is the only known program developed for Christian congregations and related service organizations through a gerontological lens. It includes a congregational readiness assessment, a template to create a Community Resources flyer and access to the Center for Gerontology for further counsel. Short readings appropriate for each topic are included together with a growing library of additional resources.
Learn More
Contact Us
Beth Truett, SAM Project Leader
crf_truettbj@cuchicago.edu
708-271-2834
Gerontology is the scientific and social study of the process of aging and the particular issues faced by older adults. Gerontology covers a broad spectrum of disciplines:
The study of physical, mental, and social changes in older people as they age
The investigation of the changes in society resulting from our aging population
The application of this knowledge to policies and programs
Gerontology and geriatrics are complementary, overlapping, yet distinct disciplines that follow different paths through training and career application. Gerontologists engage an interdisciplinary and multidisciplinary perspective in analyzing the impact aging has on society and, conversely, society's impact on aging. Geriatricians are clinicians who hold MDs and view the field through a medical lens.
We all operate in the world. We're all aging. We're all embedded in families that are aging. As individuals and as a society, we benefit from understanding aging and gerontology. Gerontological literacy, that is, knowledge about aging, is an asset that empowers ourselves and others to capably navigate the transitions and challenges that arise as we move through the life course.
Given the diversity of the aging population and its diverse needs, there are many ways to function as a gerontologist. Academic gerontologists hold graduate-level degrees in gerontology and are trained in current approaches to education, research, and teaching. Professionals working in the field promote improvements in policy, whether employed in the public or private/corporate sector. Gerontology is also a welcoming field for consultants and change-making entrepreneurs.
Expanding Career Opportunities
Widely publicized stats indicate that as life expectancies increase, the number of older persons is growing. This trend holds true not only in the United States, but globally. The growth of the elderly population will continue into the future. By the mid-21st century, one in five Americans will be over 65 and 15 to 18 million Americans will be 85 or older. These growth trends forecast a rising demand for professionals with expertise in aging. Expanded career opportunities are predicted for many disciplines and professions related to gerontology and geriatrics.
A Stimulating and Rewarding Field
The field of gerontology offers many diverse employment opportunities. This diversity exists, in part, because older persons are not a monolithic demographic group. As we age, our experiences, needs, resources, and abilities vary, impacted by our gender, race, ethnicity, and economic status. Many older adults are healthy and active. Gerontologically-trained persons working with these older adults might provide educational opportunities, recreation and leisure programs, and volunteer activities. Many older persons have reduced capabilities. Jobs that relate to these more vulnerable elders might be in long-term or other health care settings or in agencies that deliver services to older persons.
Making a Difference
Professionals working in aging-related disciplines report great satisfaction in addressing the challenges of community members who are growing older and helping to maintain the quality of their lives. The benefit flows both directions: those who work with aging adults enjoy the wit, wisdom, and creativity of the older persons with whom they come in contact.
While a student you can make a difference by volunteering your service with programs that enhance quality of life for aging adults. Opportunities to share your expertise as a volunteer will enrich your experience at all career stages; speaking as an issue expert to civic and community groups and teaching in pre-retirement programs are common service activities for gerontology professionals.
Gerontologists are forward-thinking change-agents. Their work positively influences the agencies and organizations that serve older persons, as well as the legislation and public policy that affect our society's treatment of its elder members.
The Center for Gerontology offers several Aging Well Initiatives designed to benefit older adults and their families. These range from arts programs and aging-in-place initiatives to caregiver support groups and resilience-building programs.
Concordia-Chicago's Civic Engagement Initiative expands the focus of lifelong learning and volunteerism among adults age 60+:
The Aging-in-Place Initiative offers toolkits to help Chicagoland prepare for the growing number of older adults who are "aging in place," while creating livable communities for people of all ages.
CU-Cares Program matches students with isolated elders in community for one-on-one companionship and support
Healthy Brain Initiative, a partnership with the community organizations that serve older adults to develop brain fitness programs offered at Concordia-Chicago.
The 55+ Program is a nondegree track program designed for enrichment and pursuit of special interests. People 55 years of age or older may audit courses (except for applied music), on a space-available basis for a fee of $33 per credit hour and for audit (no credit) only. Please confirm your registration status on the first day of class with the Office of the Registrar.

A 50 percent reduction in tuition is available for people 55 years of age or older who wish to take undergraduate courses for credit, yet still not for a degree. The bill may be reduced by any other form of financial aid or discount that they receive from the University for any reason. These students must have the proper background and prerequisites for any course(s) in which they enroll.
Registration for credit courses may be done during the registration period. Individuals 55 years of age or older who wish to pursue an undergraduate degree must follow the admission procedures outlined in the appropriate catalog.
Contact the Office of the Registrar at Registrar@CUChicago.edu or 708-209-3165 for information or to register.
National
State and Local
Activities/Active Lifestyles
Sigma Phi Omega (SPO), the international academic honor and professional society in gerontology, was established in 1980 to recognize excellence of those who study gerontology and aging and the outstanding service of professionals who work with or on behalf of older persons. The formation of a society provides a much-needed link between educators, practitioners, and administrators in various settings where older persons are served.
Concordia University Chicago's Kappa Omega Tau chapter serves as a link within the Chicagoland area to promote interaction between gerontology educators, students, alumni, and local professionals. The chapter provides opportunities for personal and professional interaction, sharing of concerns, discussion of issues, and service activities.
SPO seeks to promote scholarship, professionalism, friendship, and services to older persons, and to recognize exemplary attainment in gerontology/aging studies and related fields. We welcome our gerontology students who are eligible to join the Kappa Omega Tau chapter.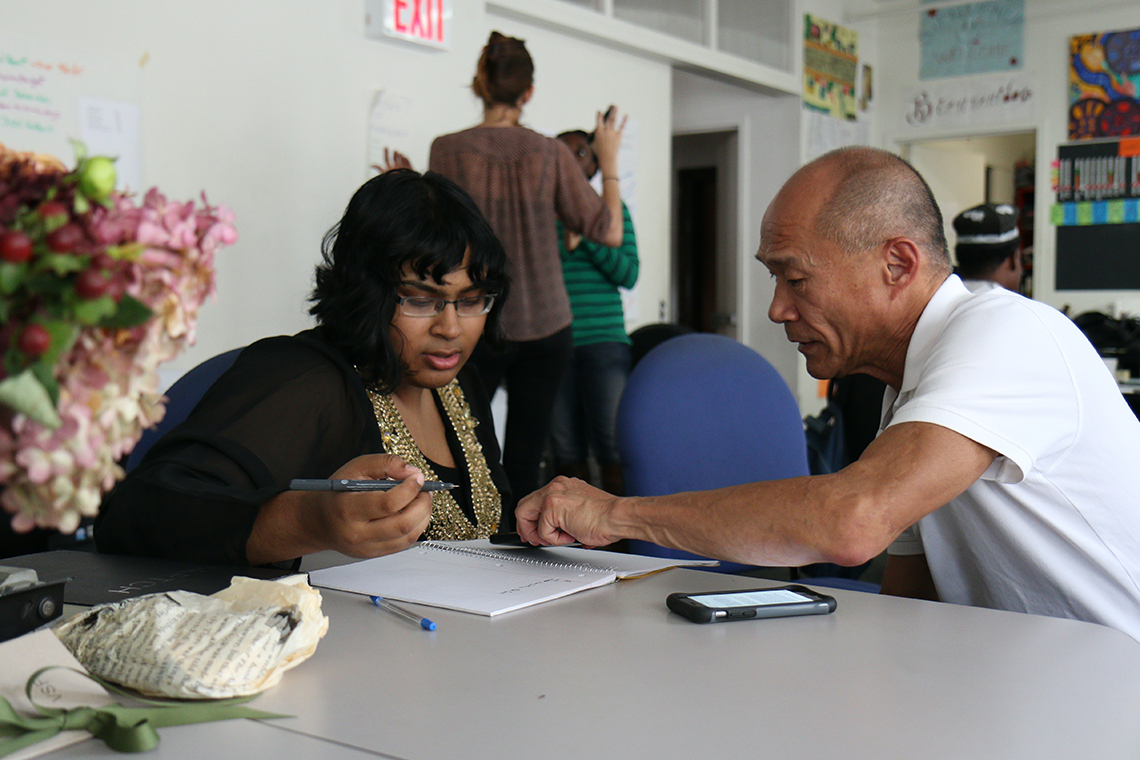 Academic Programs
CUC offers offers several programs of study that equip individuals with the expertise and experience to make a difference in the field of gerontology.