"We are not yet what we shall be, but we are growing toward it, the process is not yet finished." —Martin Luther
The Christian faith, the people, the experiences, the academics—these are the elements that compose the essence of Concordia University Chicago. They all contribute to the true education that you will receive. As a student, you will be grounded in the Truth that Jesus Christ's death and resurrection are what give us forgiveness of sins, life and salvation—the gifts of God that make us free.
---
The CUC community treats all people as precious individuals; they are valuable people—human beings—made in the image of God. Join a community where you'll be inspired, challenged and appreciated for your contributions. We encourage you to incorporate your spiritual journey into all areas of your life, and in keeping with the tenets of Lutheran Church—Missouri Synod, people of all faith traditions are welcome here.
CUC takes seriously its responsibility to guide students as they answer three fundamental questions:
Who am I?

What kind of education do I want to pursue?

How will I carry that education out into the world to serve God and my neighbor?
As a student, you will benefit from our faculty and staff's commitment to integrating our Lutheran faith and ethical behavior into all of our curricular and co-curricular experiences. You will be intentionally encouraged to participate in a wide range of high-impact educational experiences that prioritize both the liberal arts and professional studies. We encourage you to pursue opportunities to study both what you love and what will help you find a meaningful career or advance your existing one.
CUC specializes in combining 21st-century knowledge and skills development with opportunities for a values-based education focused on you as an individual. You will be part of a community of scholars committed to promoting a sense of curiosity and wonder about our world, stretching you beyond who you are today, helping you grow as a whole person, and providing you with the knowledge and skills for a life of meaningful service and work.
Service to others is integral to your educational experience, and you will leave the University with a deep understanding of and passion for service leadership. Our curricular and co-curricular programs also place a primary emphasis on nurturing a deep sense of vocation—your calling to serve both God and your neighbor.
---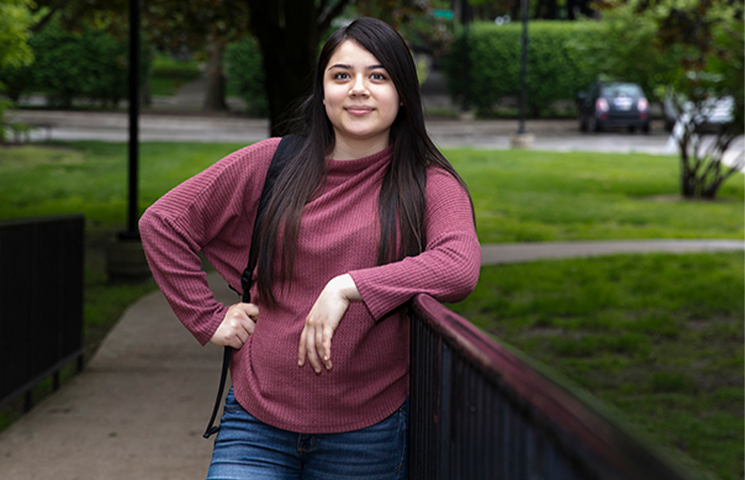 Student Stories
Hear from real students and alumni whose lives were shaped by their time at CUC.