Homecoming Week 2021
October 11-17
Monday-Sunday
"Livin' the Golden Legacy"
We're excited to welcome alumni and friends home to River Forest this fall! Plan today to celebrate your Golden Legacy with classmates during Homecoming 2021. Festivities will feature Golden Alumni from the Class of 1971 and earlier, the 2020-21 Athletic Hall of Fame Inductees, the Alumni Association Annual Meeting as well as Cougars of every generation.
Our plan reflects what we know today while discerning ever-changing COVID-19 protocols. Stay tuned to this web page for up-to-date information.
---
Schedule of Events
Upon arrival to campus, be sure check in at the registration table to confirm final event schedule, pick up a gift and finalize event tickets.
Weekday Schedule as of 8/11/2021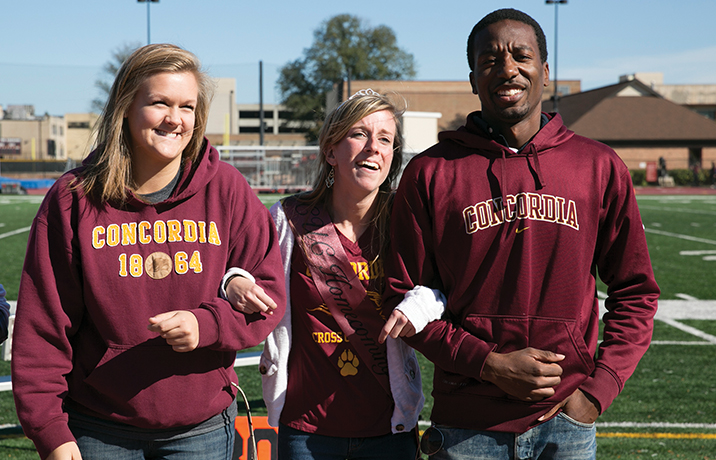 Who's Coming?
Attendee names are posted online as guests register to let everyone know whom to expect. Registration by Friday, Oct. 8 requested.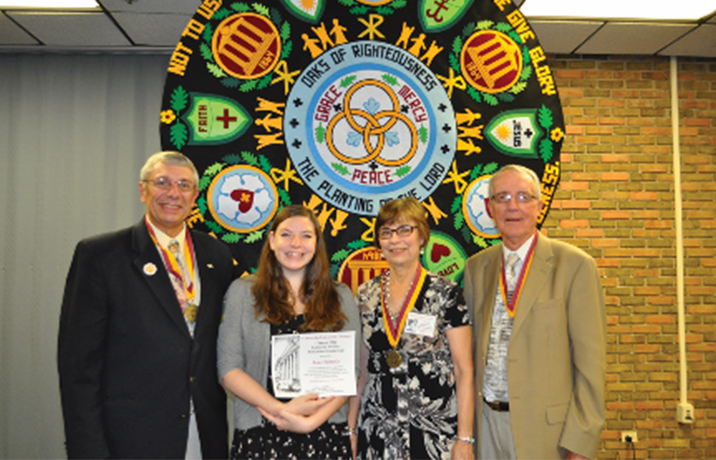 Giving for Cougars
Alumni have a distinct perspective of the Concordia student experience. Help preserve this legacy and share a gift for future leaders during registration.
A block of rooms are being reserved for Homecoming guests until Sept. 15 at the following locations. Contact the hotel directly to make reservations at rates listed. Be sure to make your reservations early in order to guarantee preferred lodging. Due to the arrival of students, on campus housing is not available.
Less than 2 miles from campus
Carleton of Oak Park Hotel 708-848-5000
$129 Double Motel/ $179 Double or King Plaza plus tax
Mention Group #1091
---
More than 2 miles from campus
Holiday Inn Express 708-544-2700
$99 – 102 King or Queen Standard/$105 - 109 King or Queen Suite plus taxMention Group Code CHC
Spring Hill Suites by Marriott 630-782-6300
$99 Double Queen or King Suite plus tax
Book A Room
Event Parking
Tailgate Parking: Students, alumni and friends who wish to Tailgate on Saturday, Oct. 16 should follow CUC protocols. Learn more
On-Campus Parking: Preferred parking for events is in the parking structure off Bonnie Brae. Permits are required for any overnight guests. View campus map
Communion at Concordia University Chicago
We celebrate in the Lord's Supper, the true presence of Jesus Christ in, with and under the bread and wine. In this sacrament, our sins are forgiven and we are given life, salvation and peace. If you are not a member of a congregation of the Lutheran Church Missouri Synod and wish to commune, please speak with University Pastor Jeff Leininger. He can be reached before Homecoming weekend at Jeff.Leininger@CUChicago.edu or 708-209-3470. All who wish are welcome to come forward to receive a blessing.
Model Release
Videos and photographs will be taken during the Golden Celebration at Homecoming 2021. Your registration permits Concordia University Chicago to use your likeness in promotional materials and to post your name and housing preference on the Golden Celebration Website
Registration & Cancellation Policy
All registrations must be received by Friday, October 8. 2021. Refunds cannot be granted after this date. To cancel, contact the Office of Alumni Relations by e-mail, mail or fax.
---
For event assistance, contact the Office of Alumni Relations at Alumni@CUChicago.edu or 888-258-6773.
We will do our best to accommodate any physical or dietary needs.