Experience the vibrant, welcoming community of Concordia-Chicago and connect with the Undergraduate Admission team.
Explore our beautiful River Forest campus and envision a promising and purposeful academic experience.
---
Experience Concordia University Chicago In-Person or Virtually
The best way for you to discover more about CUC is to visit our campus. We invite you to schedule an individual appointment, personalized around your schedule. You may also join us virtually for an engaging campus tour and an individual meeting with your admission counselor. Concordia-Chicago is here to support you in-person and virtually in your college search.
---
Fall Visit Days
Recommended for high school and transfer students.
During a Fall Visit Day, you'll have the opportunity to:
Take a student-led tour of campus.
Meet faculty members in our Academics, Athletics, and Student Life Fair.
Hear our current students share their thoughts about the CUC experiences.
Have a complimentary lunch in our newly-renovated Crossroads Cafeteria.
REGISTER FOR A VISIT DAY!
Monday, Oct. 11 - register now
Saturday, Nov. 13 - register now
For your planning purposes, this event will last approximately 5 hours.
---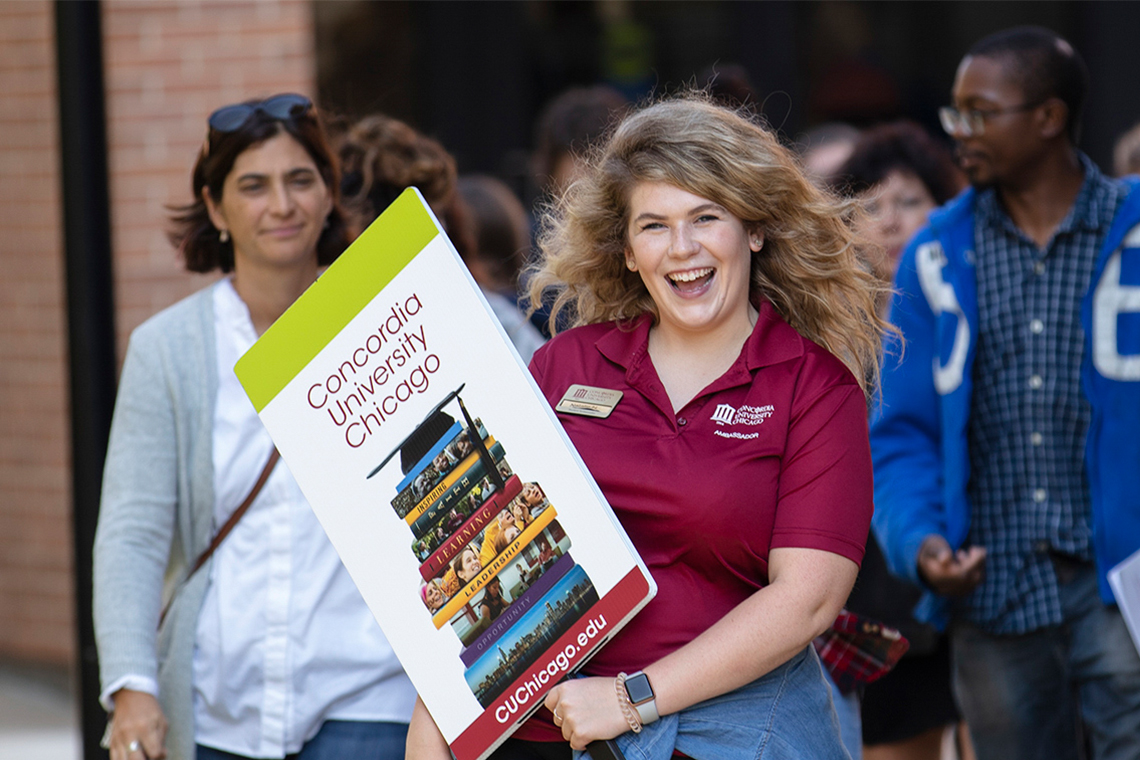 Personalized Individual Visits
Customize your in person or virtual visit to include your most-valued experiences: tour campus, meet with an admission counselor or attend chapel.
College Visits: Top 10 Questions
Wondering what questions to ask during your college visits? Learn more with our helpful guide Make the Most of Your College Visits.