More than $190,000 shared to sustain student scholarships!
Maroon & Gold 2020, CUC Alumni Association's signature event for student scholarships, was a historic success as over 200 alumni and friends across 26 states joined together online for a record-breaking evening.
---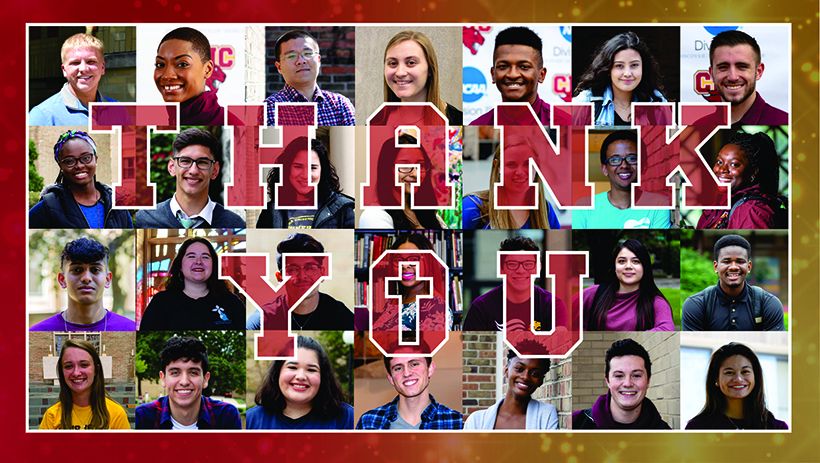 Emcees Andrew Belleson BA '09, Chicago Cubs public announcer, and Mackenzie Jean-Marcoux, sophomore, Kloess Scholar, lead the entire Concordia University Chicago community for the online broadcast.
Highlights included:
Announcement of Two New Scholarships – Barnett Student Success Scholarship created by Dr. Russell and Mrs. Sharon Dawn and Rogner Scholarship for Creative Writing Students funded by Dr. David Rogner BA '82, Chair of CUC's English Department.

Greetings from Six Cougar Scholars – Carter Gledhill (sophomore, Regent Scholar); Alexa Hoover (sophomore, Kloess scholar); AJ Howard (senior, Manka Music Scholar); Mariah Mielke (sophomore, Spiritus Christi Scholar); Jesse Schultz (sophomore, Presidential Honor Scholar); and Simone Wilson (senior, Faculty Scholar).

Recognition of 2020 Distinguished Awardees – Donald Christian BA '81 – Distinguished Alumni, Undergraduate; Theresa Straub MA '07 – Distinguished Alumni, Graduate; and Marva (Gersmehl) Dawn BA '70 – Spiritus Christi.

Announcement of Golden Ticket Drawing – The 2021 Travel Package was won by Deb Ness MA '90 (Park Ridge, IL). Winning entry receives a 5-day, 4-night stay at the Wyndham resort of choice in the continental U.S. and a $1,000 airline credit.
"We had a lot of 'bell ringing' moments on Saturday night: Three distinguished alumni honorees, two new scholarships and one big community that came together to beat the $50,000 Meinders Scholarship Challenge," said Joel Zielke BA '05, Chair of CUC's Alumni Association Board, "We are blessed that alumni and friends came together – even though celebrating apart – in such a momentous way."
---
Keep the celebration going by returning your Maroon & Gold reply card, calling the Office of Alumni Relations at 888-258-6773, or giving online at the link below.
Together We are Stronger.
---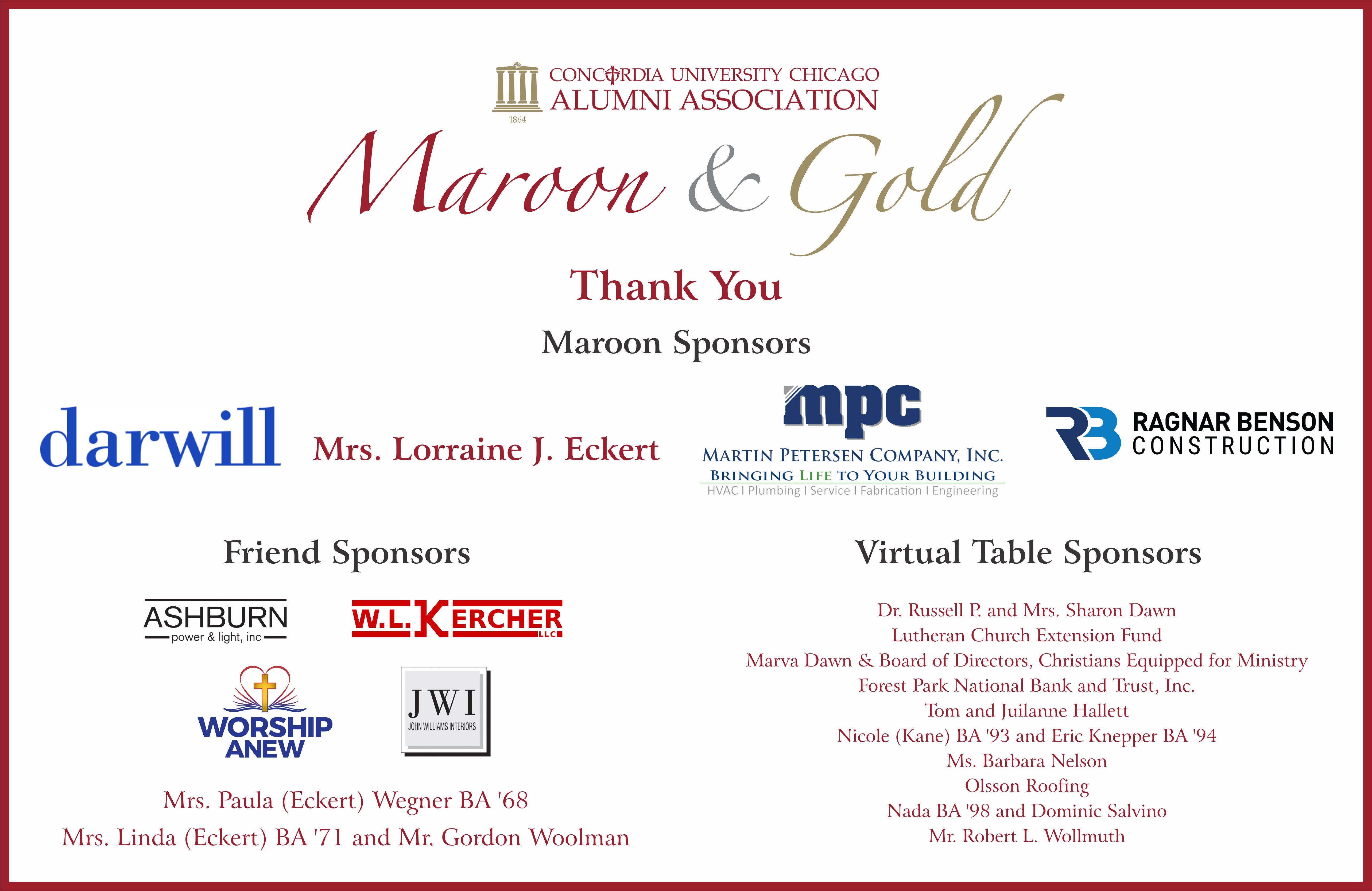 *gifts received as of 9/25/20