Embrace being a Trailblazer
A Trailblazer is a first-generation college student whose parents have yet to obtain a four-year degree from a college or university. At Concordia University Chicago about 53% of our student population are first-generation students. We take the utmost pride in empowering these students and ensuring they can receive all the resources to succeed.
---
Our Mission
The mission of the Trailblazer program is to serve as a tool to empower first-generation students and help them transition from high school to college. The Trailblazer program is here to provide a welcoming community for first-generation students.
We want to help students grow academically, professionally, spiritually, and socially through events, workshops, and mentorship.
The Trailblazer Mentoring Program will serve as a tool to empower first-generation students (first-gen) and help them transition from High school to college. This mentoring program will not be required but, offered to each first-gen student at Concordia University Chicago (CUC).
Through the mentoring program, first-gen students will be better equipped to utilize CUC resources to thrive academically, professionally, emotionally, socially, and spiritually. They will be provided a mentor that is a first-gen upperclassman. The mentor will give guidance, advice, feedback, and support to first-year student mentees. The mentor will assist the mentee in connecting with peers, faculty, and staff to promote a sense of community. Also, the mentor will promote the resources available to the mentee and their families.
First-generation freshmen and transfers are eligible for a $1,000 scholarship. Contact the Office of Financial Aid for additional details.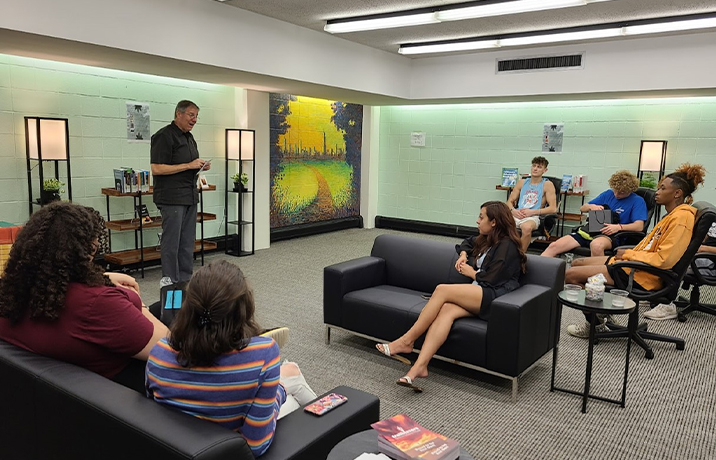 Klinck Memorial Library supports first-generation students and has a dedicated space for Trailblazers to gather, mingle and study.