With the passing of Carl Schalk in January of 2021, the Center is pleased to announce that Mark Bender is taking over the role of editor for this feature.
These "occasional perspectives" will include still pertinent writings of Carl as well as new essays from Mark and other church musicians and pastors. (Please read more about Mark below.)
---
Mark Louis Bender was born on December 21, 1951 in St. Louis, Missouri. He earned the Bachelor of Arts in elementary education--Director of Parish Music degree (1974) and the Master of Church Music degree (1976), both from Concordia Teachers College in River Forest, Illinois (now Concordia University--Chicago). In 2005 Concordia Seminary, St. Louis, conferred on him its honorary Christus Vivit award, awarded by the faculty in recognition of his many years of exemplary leadership in church music and lifelong contribution to the worship life of the Church. In 2011 Concordia University Chicago bestowed on him the honorary doctor of letters.
From 1974 to 1991 Bender served as Director of Music at Trinity Lutheran Church and School in Indianapolis, Indiana. In 1991 he was called as Minister of Music to his home congregation, St. Paul's Lutheran Church and School in Des Peres, Missouri, where he continued to serve until his retirement in August of 2021. In his years at St. Paul's, he oversaw a large, comprehensive parish music program and administered a concert series. He is highly regarded among his peers for his mastery of the many skills needed in music ministry, his broad knowledge, a humble manner, and his exceptional sense of humor.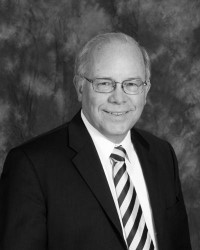 Mark Bender is a published composer of choral and organ music, accepting several commissioned projects each year. He has a passion for helping children and adults unpack the Biblical, confessional, and liturgical understandings found in the texts of the hymns of the Church. To that end, he has authored dozens of hymn studies for use in his congregation's school music curriculum and adult Bible classes.
For three consecutive terms (1995-2004, Bender was appointed to the Commission on Worship of The Lutheran Church---Missouri Synod, serving as its chairman during the final term. He was a member of the Liturgy Committee for the LCMS Hymnal Project, which produced the Lutheran Service Book, published by Concordia Publishing House in 2006.
Mark Bender and his wife, Ann, a piano teacher, reside in Ballwin, Missouri and are the parents of three grown daughters.
Lutheran Service Book: Companion to the Hymns, Volume 2