Welcome to the Office of Church Relations
Concordia University Chicago is a Christ-centered Lutheran university where truth, freedom, and vocation form students for lives of influence and service for the common good.
---
Our goal is to engage with congregations, schools, institutions, and church professionals to join us in this mission. We are one body united in Christ to advance His kingdom and proclaim His Gospel.
Learn more about the ways you can partner with us to share resources and encourage one another in this shared mission.
Host a Concordia Sunday

What is a Concordia Sunday? Congregations of the LCMS have the opportunity to support, learn, and pray about the work of the Church through our institutions of higher education in the Concordia University System. While Concordia Sunday is often held on a specific date each year, your congregation can host a Concordia Sunday any Sunday you want to choose.
Hosting a Concordia Sunday is simple and can include any of the following:
Pray for Concordia during your Sunday morning worship services.
Have your pastor, parish professional, or member of your congregation talk about Concordia, Lutheran Higher Education, church work vocational training, or similar topics during bible study. The LCMS has even provided talking points for pastors to share in their congregations. Download talking points.
Local congregations can contact our Director of Ministry Strategies to invite a member of our staff to join you when your church hosts a Concordia Sunday.
Consider collecting a special offering to support LCMS student scholarships at CUC such as the Rosa Young Scholarship or LCMS Church Worker Grant.
Host a CYM Team

Concordia Youth Ministry (CYM) has a long tradition at Concordia University Chicago of partnering with congregations to plan and lead youth lock-ins and events in your church. Visit the CYM page to learn more about how your church might host a team for the youth in your congregation.
Professional Church Workers are the front lines of ministry and raising up future workers for the harvest. Concordia University Chicago relies on you and aims to provide you with resources for ministry and encouraging young people to service in vocations in the church and world.

Concordia Supplemental Church Professional Award
To Learn More about the Award Download the PDF

Concordia University Chicago is committed to making continuing education accessible and affordable for ministry partners and professionals working within the Lutheran Church – Missouri Synod. Men and women serving in full-time ministry positions within the LCMS who are enrolled in or wish to begin a CUC master's or doctoral program may receive a discount on full-price admission of up to 50 percent.

Learn more about the LCMS "Set Apart to Serve: LCMS Church Work Recruitment" Initiative

Schedule a visit to our campus with your school or youth in your congregation. Contact our Office of Undergraduate Admissions to schedule your visit.
---
Contact Church Relations Leadership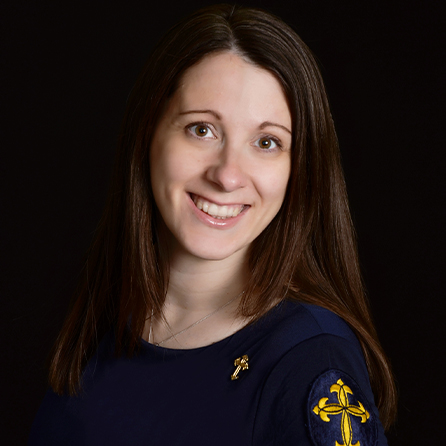 Staff
Director of Ministry Strategies