Our in-house theater community, Artists of Concordia Theatre (A.C.T.), gives our students, faculty and friends the chance to take in some of the best of modern American theater, as well as acclaimed interpretations of classic work.
---
Our vibrant production schedule is dedicated to presenting works that shape your understanding of performance.
For more information about Concordia-Chicago's theater performances, contact Professor Andrew Pederson at Andrew.Pederson@CUChicago.edu.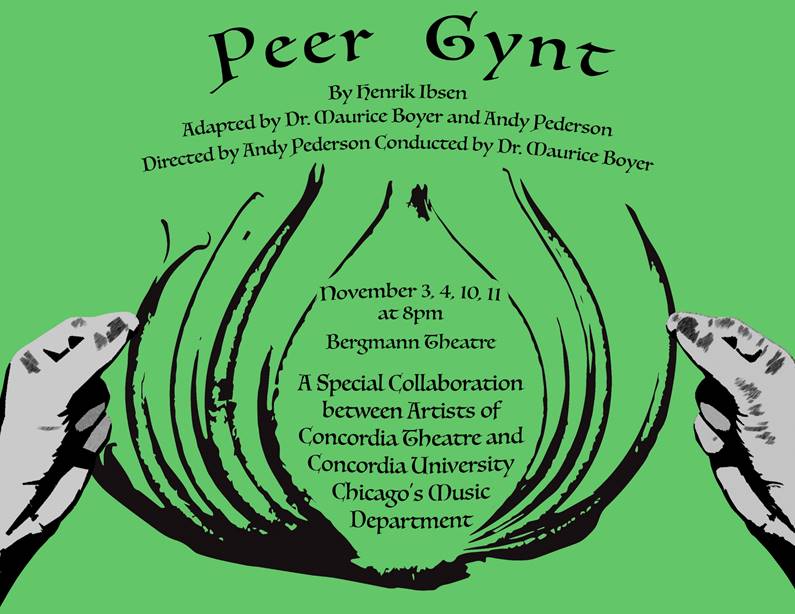 Peer Gynt
by Henrik Ibsen
The Theatre and Music Departments would like to invite you to a very special Theatrical Event: Henrik Ibsen's Peer Gynt.
This unique collaboration brings Ibsen's script and Grieg's music to life in a compelling, fast-paced, emotional 90 minutes.
You will have four chances to see the show – Nov. 3, 4, 10, 11 at 8 p.m. in Bergmann Theatre.