Our in-house theater community, Artists of Concordia Theatre (A.C.T.), gives our students, faculty and friends the chance to take in some of the best of modern American theater, as well as acclaimed interpretations of classic work.
---
Our vibrant production schedule is dedicated to presenting works that shape your understanding of performance.
For more information about Concordia-Chicago's theater performances, contact Professor Andrew Pederson at Andrew.Pederson@CUChicago.edu.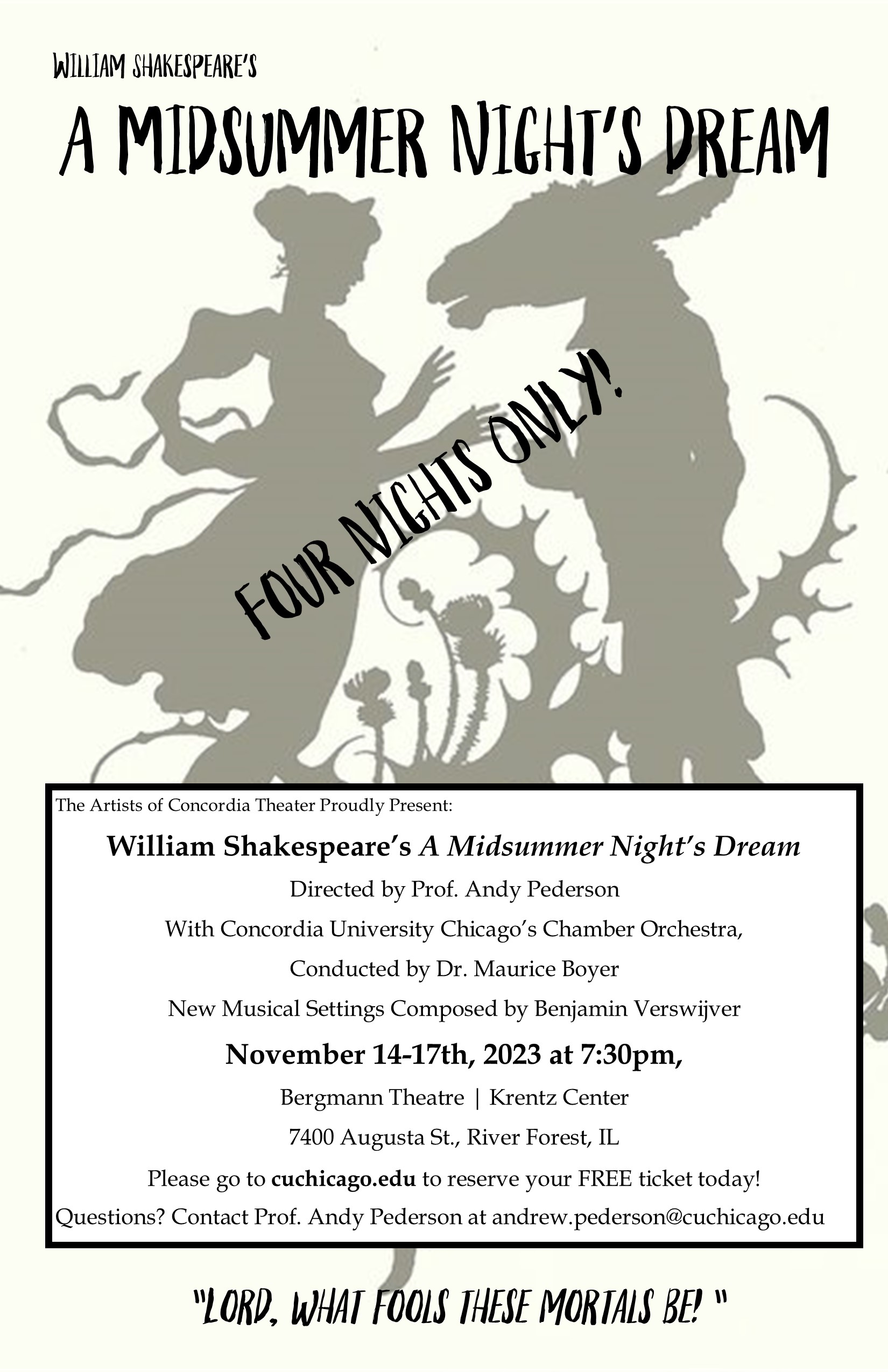 Written by William Shakespeare
Directed by Andy Pederson

New Musical Settings by Ben Verswijver
Conducted by Dr. Maurice Boyer
Mid-autumn is the perfect time for a little Midsummer! Shakespeare's ever-popular comedy comes to the stage in a special collaboration between the Artists of Concordia Theatre and the CUC Chamber Orchestra. The night before Theseus and Hippolyta's royal wedding, four Athenians flee into the forest in pursuit of true love. Meddling fairies, misplaced affections and at least one donkey complicate the plot to hilarious effect.
Performances
Bergmann Theatre
November 14-17 at 7:30 p.m.
Tickets
Contact