Showcasing the rich diversity of visual art.
The Ferguson Art Gallery at Concordia University Chicago features the works of established and up-and-coming Chicago-area artists throughout the year, including special events celebrating African-American perspective, Hispanic heritage, women's history and Chicago Artists' Month.
---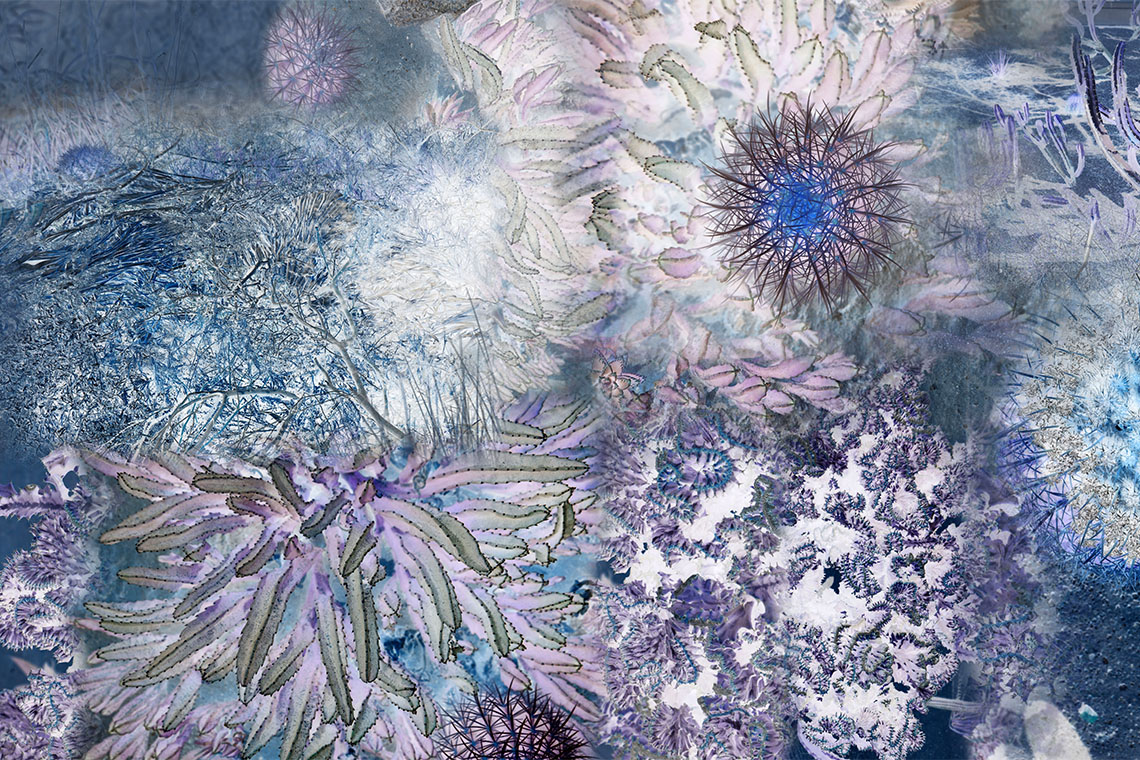 LAND OF WONDER
by Nikkole Huss
The exhibition, LAND OF WONDER, nods to the history of landscape art by encouraging the exploration and preservation of nature. Through painting, photography, fiber and installation, Huss reimagines and reinvents natural environments.
WONDER can evoke a sense of awe but also, investigate an atmosphere in flux. Nature is fragile and vulnerable. Yet, the promise of exemplifying a duality of inner strength, adaptability and resilience is possible.
Sixty Years in the Dark (Room)
by Jon W. Balke
Balke has been photographing the environment for more than 60 years, creating his environmental images with a large format view camera and develops the prints in his darkroom using the traditional gelatin silver process. His limited edition fine art black-and-white prints capture the natural world with unique lighting, spatial perspectives and line-form relationships.
---
The gallery is directed by CUC professor of art, Chicago artist and arts advocate, BettyAnn Mocek, M.F.A. She is recognized for her work with the Chicago Coalition of Artists, the Chicago Society of Artists and the Midwest arts community. If you are interested in more information about an artist's work or a particular exhibition, please contact her at BettyAnn.Mocek@CUChicago.edu.
If you are an established artist interested in exhibiting, please send a show proposal: 10-20 images (JPEGs or mailed DVD), resume, exhibition history and artist's statement to:
Concordia University Chicago, Ferguson Art Gallery, c/o Professor BettyAnn Mocek, 7400 Augusta Street River Forest, IL 60305.
Please note, exhibitions are scheduled up to two years in advance.
Hours
Monday through Friday 9 a.m. - 7 p.m.
Saturday and Sunday 10 a.m. - 6 p.m.
Location
The Ferguson Art Gallery is located at Concordia University Chicago in Kretzmann Hall, just off Bonnie Brae and Thomas Streets. Bonnie Brae is one block west of Harlem Ave. Free parking is located in the parking structure on Bonnie Brae.