Showcasing the rich diversity of visual art.
The Ferguson Art Gallery at Concordia University Chicago features the works of established and up-and-coming Chicago-area artists throughout the year, including special events celebrating African-American perspective, Hispanic heritage, women's history and Chicago Artists' Month.
---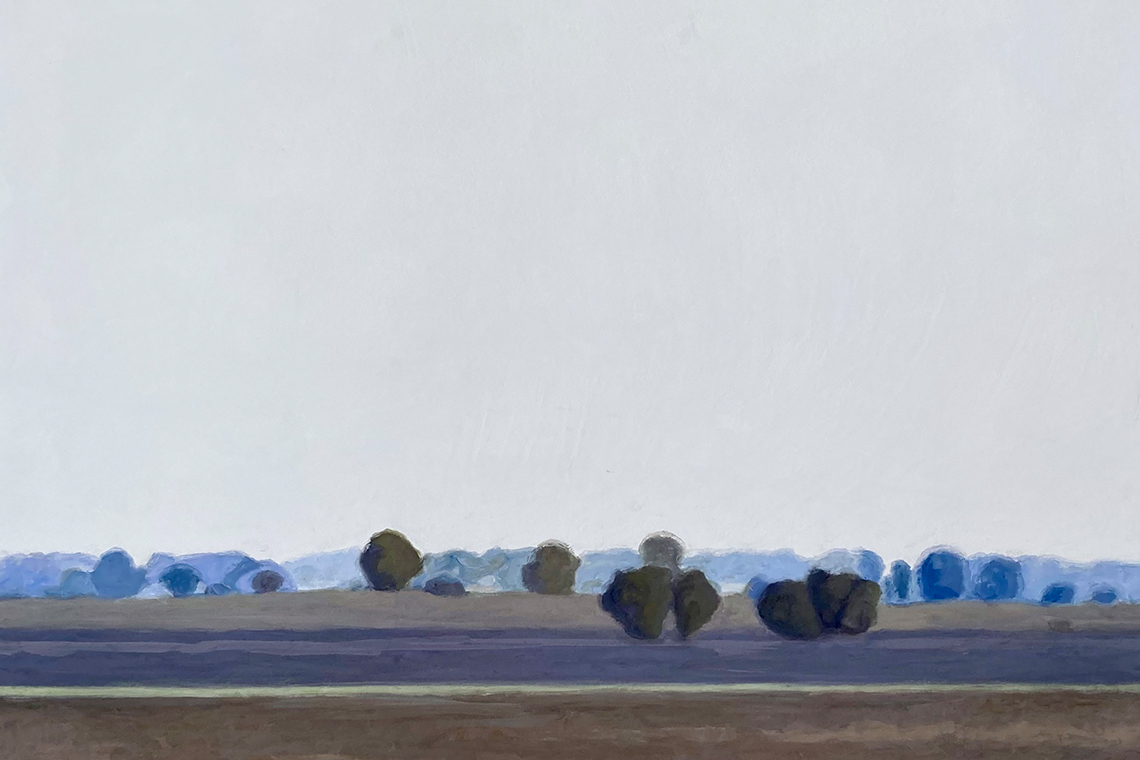 Unseen Data
by Mark Swain
Aug. 22 – Oct. 18, 2022
Reception: Sunday, Sept. 25, 2 – 4 p.m., Artist's Talk at 3 p.m.
Using oil on concrete, Mark Swain's tactile, luminescent paintings reveal representational landscapes that portray the play of light on a variety of surfaces. He is a Professor of Art at Lewis University and teaches primarily drawing and painting.
Twine Around About Together
by Aimée Beaubien
Oct. 31 – Dec. 17, 2022
Reception: Sunday, Nov. 6, 2 – 4 p.m., Artist's Talk at 3 p.m.
Using collages, artist books and immersive installations, Aimée Beaubien reorganizes the photographic experience while investigating imagery from our natural environment. She is an Associate Professor in the Department of Photography at the School of the Art Institute of Chicago.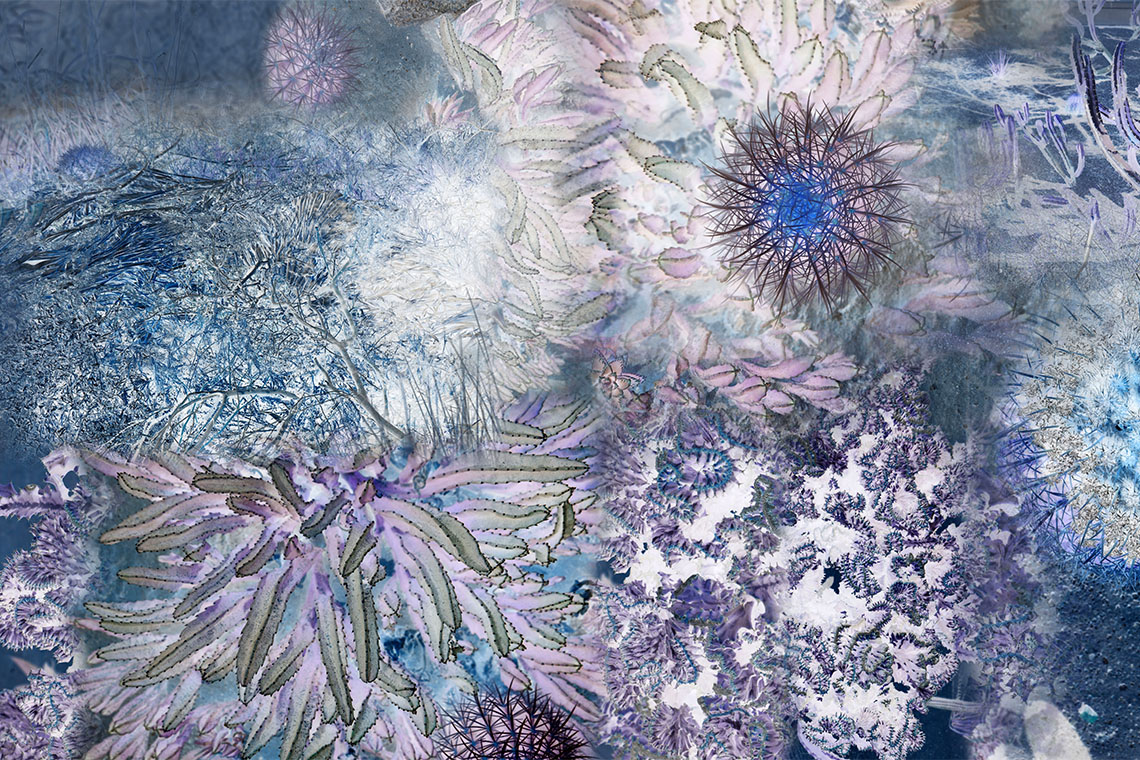 LAND OF WONDER
by Nikkole Huss
The exhibition, LAND OF WONDER, nods to the history of landscape art by encouraging the exploration and preservation of nature. Through painting, photography, fiber and installation, Huss reimagines and reinvents natural environments.
WONDER can evoke a sense of awe but also, investigate an atmosphere in flux. Nature is fragile and vulnerable. Yet, the promise of exemplifying a duality of inner strength, adaptability and resilience is possible.
---
The gallery is directed by CUC Arts Division chair, professor of art, artist and arts advocate, Nikkole Huss, M.F.A. If you are interested in more information about an artist's work or a particular exhibition, please contact her at Nikkole.Huss@CUChicago.edu.
If you are an established artist interested in exhibiting, please send a show proposal: 20 sample images (JPG format via digital image sharing), image inventory (title, media, dimensions, date), resume, exhibition history and artist's statement to Nikkole Huss.
Please note, exhibitions are scheduled up to two years in advance.
Hours
Monday through Friday 9 a.m. - 7 p.m.
Saturday and Sunday 10 a.m. - 6 p.m.
Location
The Ferguson Art Gallery is located at Concordia University Chicago in Kretzmann Hall, just off Bonnie Brae and Thomas Streets. Bonnie Brae is one block west of Harlem Ave. Free parking is located in the parking structure on Bonnie Brae.