Showcasing the rich diversity of visual art.
The Ferguson Art Gallery at Concordia University Chicago features the works of established and up-and-coming Chicago-area artists throughout the year, including special events celebrating African-American perspective, Hispanic heritage, women's history and Chicago Artists' Month.
---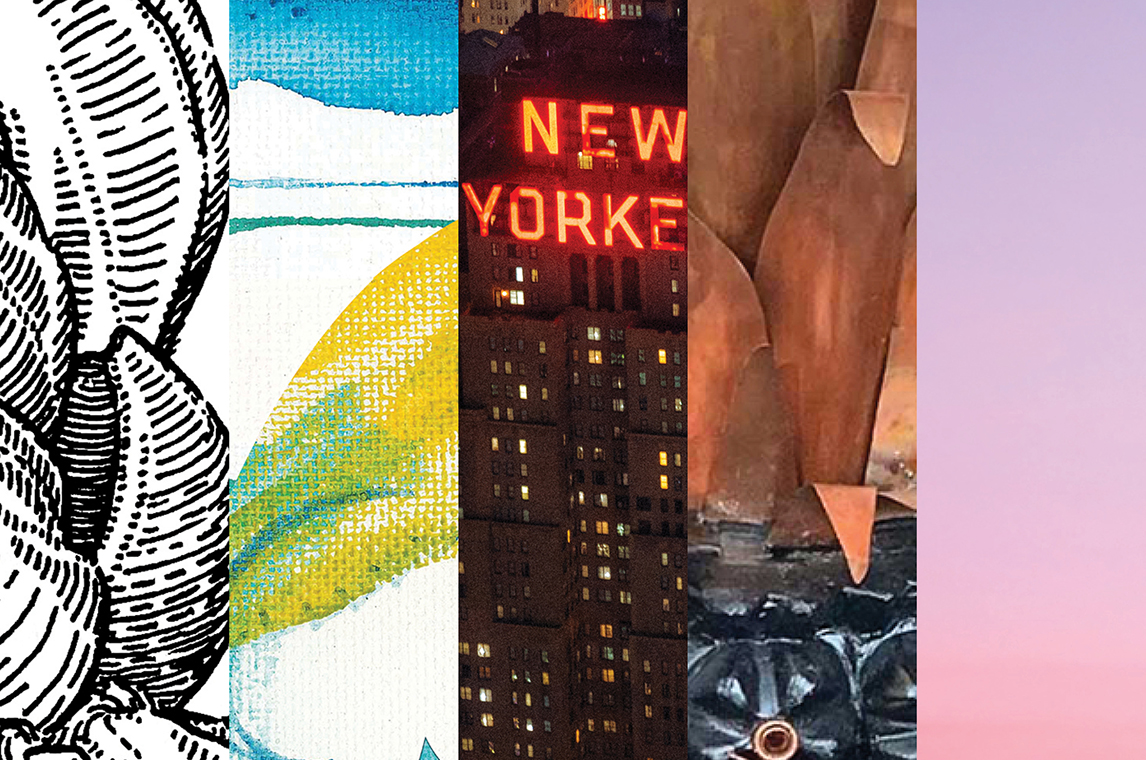 Alumni & Student Exhibition
by Art Students and Alumni
August 28 – October 1, 2023
Reception: Sun., Sept. 10, 2-4 p.m.; Alumni Artist Talk at 3 p.m.
View an elective array of art from five inspirational art alumni (Molly Miklosz BA '19, April Payton Parviz BA '11, Christian Rasmussen BA '18, Cheryl Vargas BA '18 and Meghan Vasseur BA '16) and current students enrolled in CUC art classes.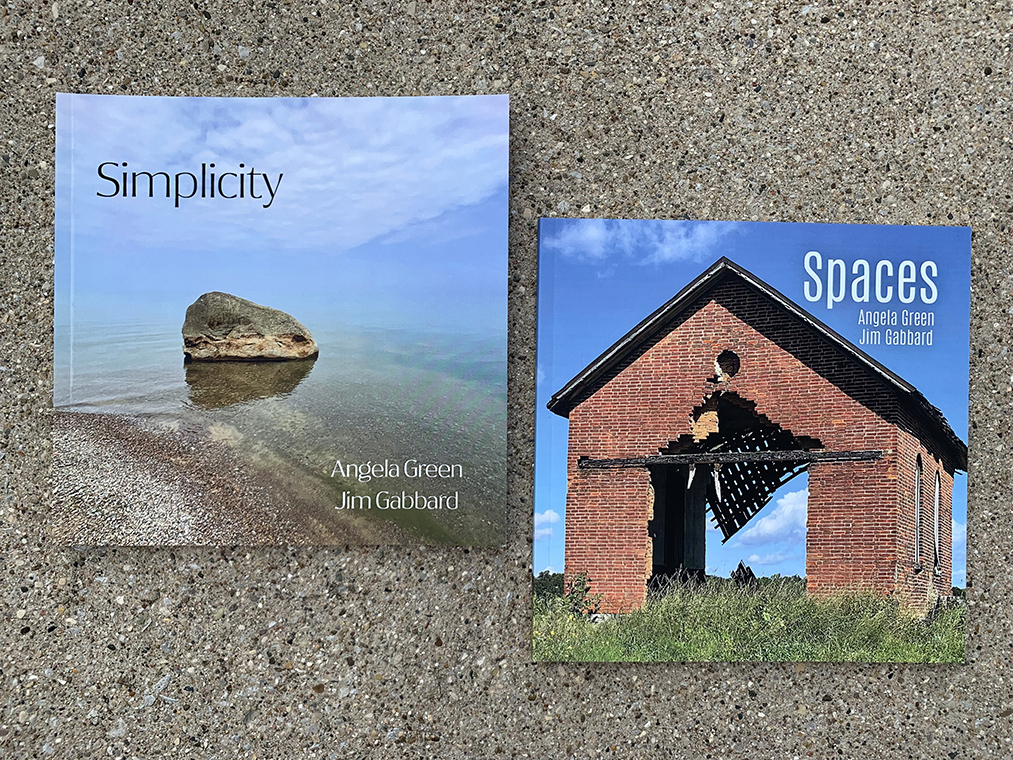 Occupying Frames: Simplicity and Spaces
by Angela Green and Jim Gabbard
October 8 - November 11, 2023
Reception: Sun., Oct. 22, 2 – 4 p.m.; Artist Talk at 3 p.m.
Using photography combined with poetry, Green and Gabbard capture moments of pure beauty punctuated by sights, sounds, and spaces. Selected images are from their books Simplicity and Spaces.
Angela Green is Gallery Coordinator/Curator of the Garrett Museum of Art and 3rd Floor Gallery in the Union League Club of Chicago. Jim Gabbard is a Photography Instructor at Purdue University and Director of the Garrett Museum of Art.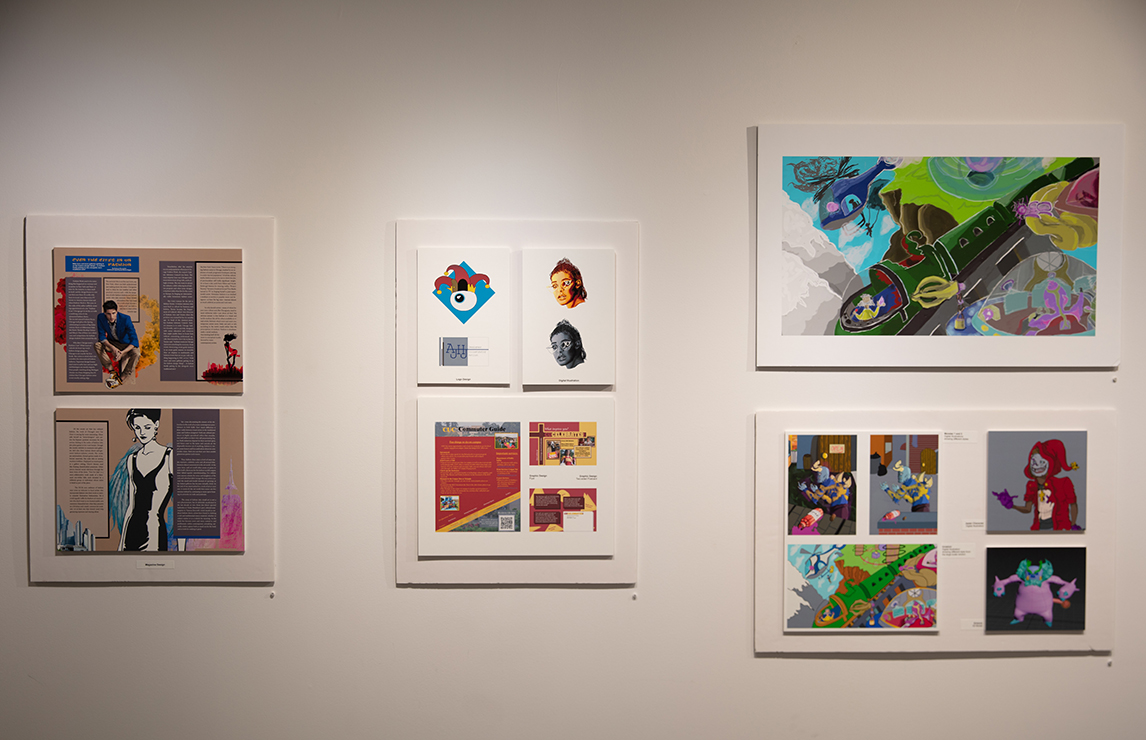 Senior Capstone Exhibition
by Allyson Buzzard, Holly Hanrahan, Franchesca Heidenreich, Adrian Hernandez, Crystal Iniguez, Hope Lewis, Grace Miller, Sebastian Roman, Tony Rossi, Angelica Vasko, and Anna Zarow
March 13–May 5, 2023
Studio art, graphic design, pre-art therapy and art education students exhibit exemplary works of art that span their studies at Concordia University Chicago. Stop by to congratulate and potentially collect art created by our soon-to-be alumni.
A special thank you to Blick Art Materials and Chicago Society of Artists for your support.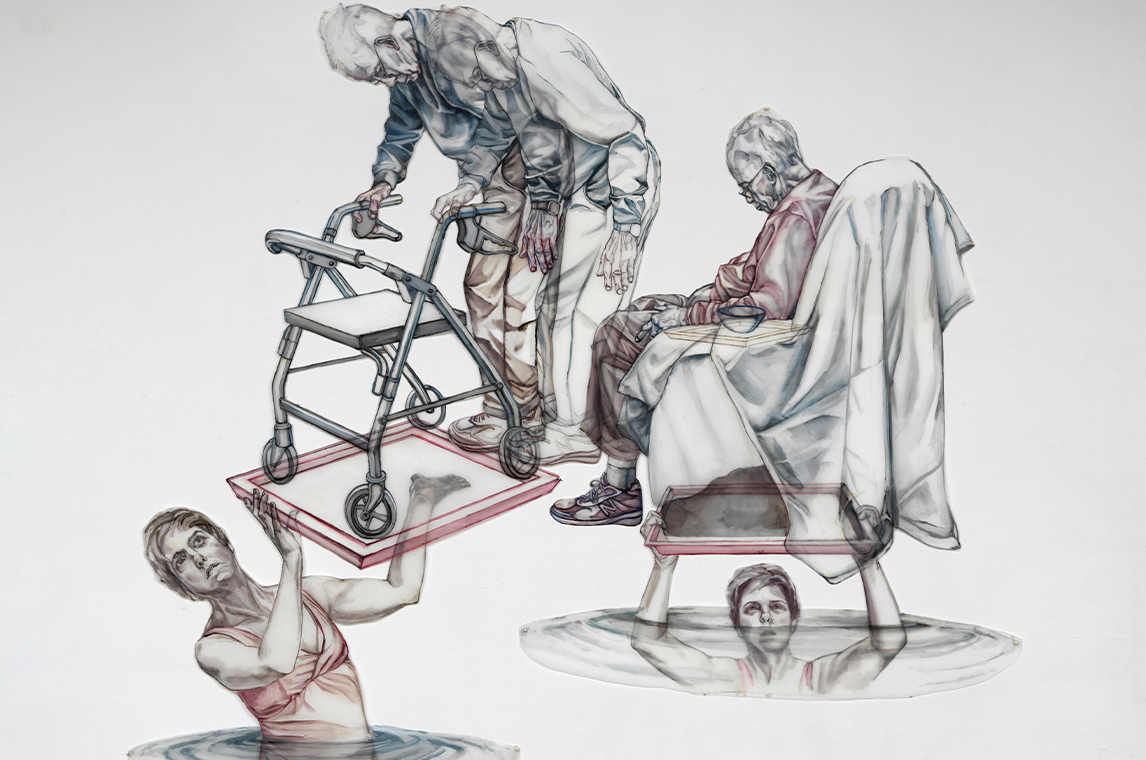 Pushing Back the Sea
by Mary Porterfield
Jan. 9 – Feb. 25, 2023
Mary Porterfield's life-size, figurative drawings are inspired by her mother's struggle to care for her father during his battle with Parkinsonism. By sharing her parents' story, she hopes to uplift those that serve as caretakers.
Porterfield is an occupational therapist and adjunct instructor of art at Northeastern Illinois University.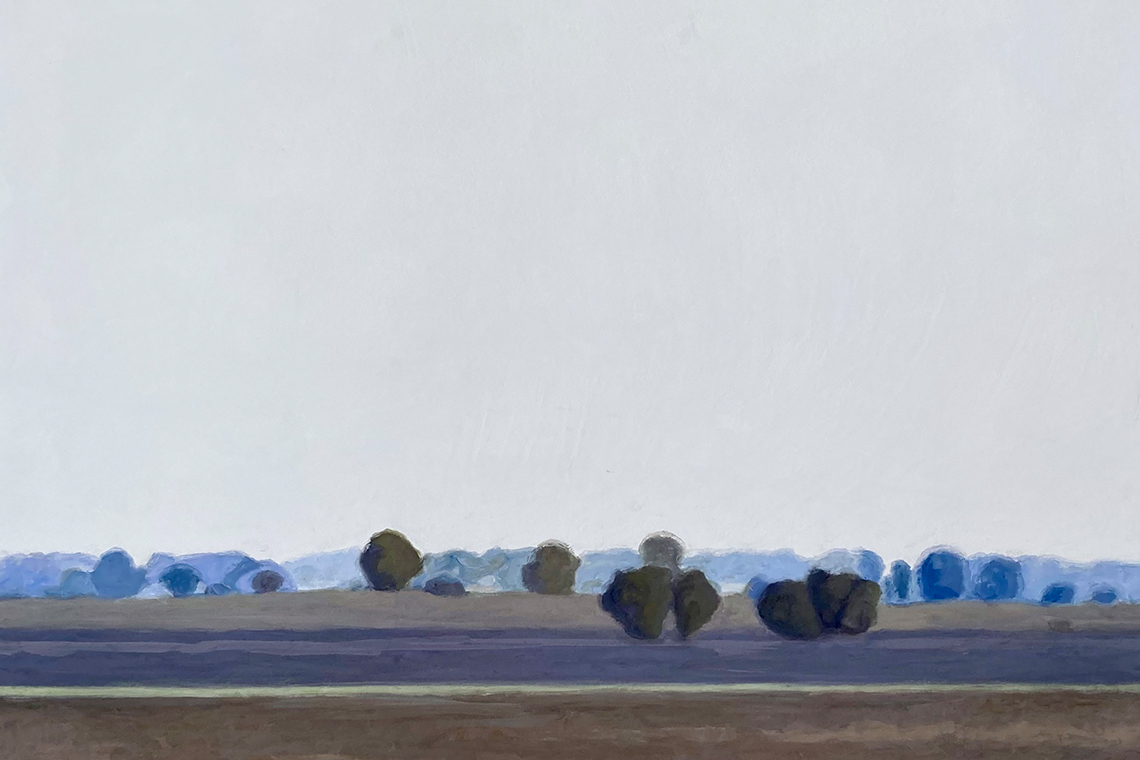 Unseen Data
by Mark Swain
Aug. 22 – Oct. 18, 2022
Reception: Sunday, Sept. 25, 2 – 4 p.m., Artist's Talk at 3 p.m.
Using oil on concrete, Mark Swain's tactile, luminescent paintings reveal representational landscapes that portray the play of light on a variety of surfaces. He is a Professor of Art at Lewis University and teaches primarily drawing and painting.
---
The gallery is directed by CUC Arts Division chair, professor of art, artist and arts advocate, Nikkole Huss, M.F.A. If you are interested in more information about an artist's work or a particular exhibition, please contact her at Nikkole.Huss@CUChicago.edu.
If you are an established artist interested in exhibiting, please send a show proposal: 20 sample images (JPG format via digital image sharing), image inventory (title, media, dimensions, date), resume, exhibition history and artist's statement to Nikkole Huss.
Please note, exhibitions are scheduled up to two years in advance.
Hours
Monday through Friday 9 a.m. - 7 p.m.
Saturday and Sunday 10 a.m. - 6 p.m.
Location
The Ferguson Art Gallery is located at Concordia University Chicago in Kretzmann Hall, just off Bonnie Brae and Thomas Streets. Bonnie Brae is one block west of Harlem Ave. Free parking is located in the parking structure on Bonnie Brae.