Helping all students to grow in their faith.
Develop vital leadership skills when you become part of our ministry team, dedicated to serving youth through Christ.
---
Concordia Youth Ministry
Concordia Youth Ministry (CYM) trains Concordia-Chicago students as faith leaders while they serve the University as well as senior and junior high youth. The program provides the opportunity for all participants to grow in their relationship with God.
CUC Students
Concordia-Chicago students gather weekly for team-building, leadership training and planning, and working together to serve in fellowship. The CYM teams then plan and lead events for youth, including bible studies, lock-ins and retreats. They experience the benefits of consistent, Christ-centered relationships, grounded in Christ and His word. Weekly meetings provide a time for you to refocus on Christ and the gospel in the midst of all the hectic schedules of everyday lives.
The goal of CYM is, through the power of Christ's gospel, to love one another, build support for one another, and refocus our lives on the work He has for us.
Senior and Junior High Youth
Our CYM teams are passionate about the work of the church and inspiring the next generation to grow in their relationship with God through the death and resurrection of Jesus Christ. Lock-ins and retreats for congregations and schools include Bible studies, devotions, games, ice breakers and team-building activities.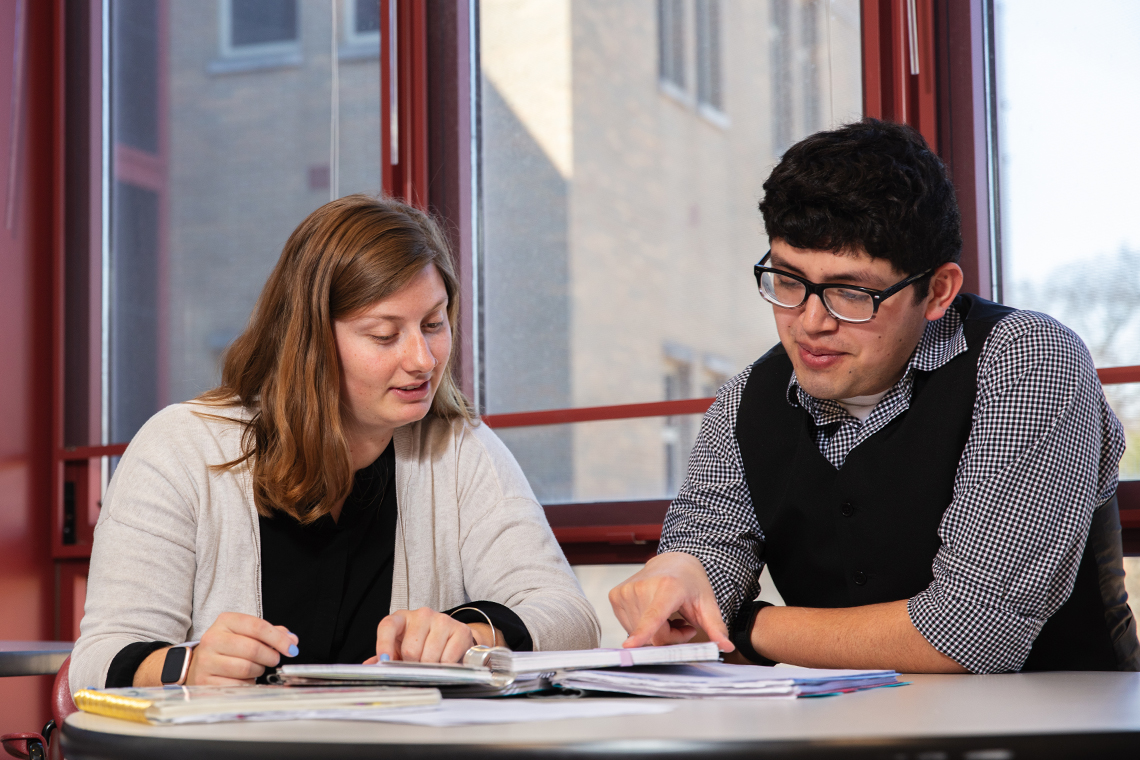 Request a Ministry Team
If you are the leader of a church or school within driving distance and would like our youth ministry team to plan a lock-in or retreat, please fill out a team request form below.
Dates Teams Are Unavailable 2023-24
Summer Break and Fall Team Training: May 7 - Sept. 30
Thanksgiving Break: Nov. 22-26
Finals Week and Christmas Break: Dec. 10 – Jan. 13
Spring Break: March 1-10
Easter Break: March 28-April 1
Finals Week and Summer Break: April 27 – Aug. 25
Availability is based on student schedules. Because of this, teams may be unavailable additional weekends not listed above. We will work with you to find dates that work best.