Kapelle is Concordia-Chicago's premier choral performance ensemble.
This select voice choir tours annually throughout the U.S. as well as internationally every four years, and records regularly. Their active performance schedule also includes the annual Lessons and Carols services during Advent as well as performing major choral works with the University's Chamber Orchestra.
---
Conductor - Dr. Charles Brown
Dr. Charles Brown is professor of music and director of choral activities at Concordia University Chicago where he conducts the Kapelle and Männerchor (men's choir).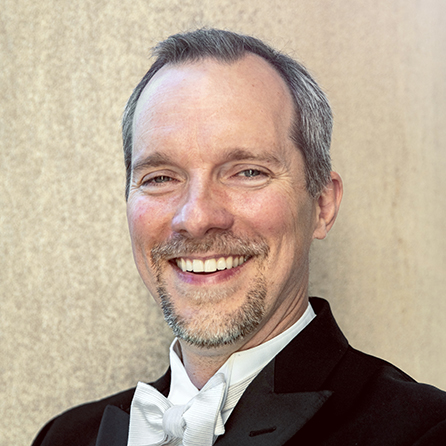 Faculty
The Kapelle Fall Tour 2023
Friday, October 20
St. Paul's Lutheran Church & School, Oconomowoc, WI
7 p.m. Reformation Hymn Festival/ Concert
Saturday, October 21
Trinity Lutheran Church & School, Sheboygan, WI
7 p.m. Reformation Hymn Festival/ Concert
Sunday, October 22
Trinity Lutheran Church & School, Roselle, IL
4 p.m. Reformation Hymn Festival/ Concert
Sunday, October 29
Concordia University Chicago
The Chapel of Our Lord
4 p.m. Home Concert
Download Fall Tour Program
---
Daytime Mini Concerts at Lutheran High Schools
Friday, October 20
Lake Country Lutheran High School, Hartland, WI