The Wind Symphony is the premier instrumental ensemble at Concordia-Chicago.
The Wind Symphony maintains an active performance schedule, having performed in schools, churches, and concert halls in 43 states, Canada, Eastern Europe, and China. The group has a commitment to the finest traditional and contemporary sacred and secular repertoire. The Wind Symphony has recorded thirteen compact discs of sacred music.
---
Conductor - Dr. Richard Fischer
Dr. Richard Fischer, Distinguished Professor of Music, has served as director of bands at Concordia University Chicago since 1974.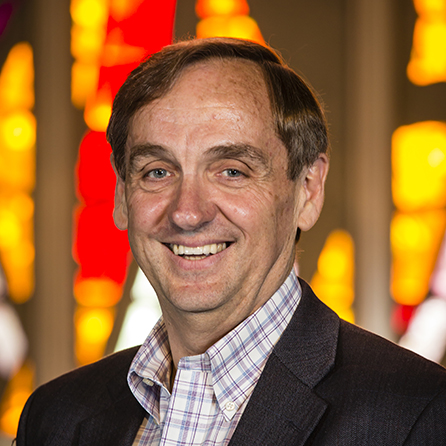 Faculty
Distinguished Professor of Music
Wind Symphony Spring Tour 2023
Friday, March 3
Divine Savior Lutheran Church, Hartford, WI
7 p.m. Concert
Saturday, March 4
Trinity Lutheran Church, Rochester, MN
7 p.m. Concert
Sunday, March 5
Peace Church, Eau Claire, WI
4 p.m. Concert
Monday, March 6
Trinity Lutheran Church & School, Waconia, MN
7 p.m. Concert
Tuesday, March 7
King of Kings Lutheran Church & School, Roseville, MN
7 p.m. Concert
Thursday, March 9
Christ Church (Sumner Campus), Lincoln, NE
7 p.m. Concert
Friday, March 10
Our Redeemer Lutheran Church, Iowa City, IA
7 p.m. Concert
Saturday, March 11
Immanuel Lutheran Church & School, St. Charles, MO
7 p.m. Concert
Sunday, March 12
St. John's Lutheran Church & School, Lombard, IL
3 p.m. Concert
Friday, March 17
Concordia University Chicago Chapel of Our Lord
8 p.m. Home Concert
---
Daytime Mini Concerts at Lutheran High Schools
Friday, March 3
Lake Country Lutheran High School, Hartland, WI
Monday, March 6
Mayer Lutheran High School, Mayer, MN
Tuesday, March 7
Concordia Academy, Roseville, MN
Wind Symphony 2022-23