Print Services is a department that provides efficient, punctual, thorough and courteous service in order to fulfill the printing needs of the Concordia-Chicago community.
Print Services is staffed entirely by student workers. We are all happy to see you in our department during any of our hours.
---
Contact
CougarNet Helpdesk
Klinck Memorial Library, 2nd Floor
On-Campus: x3331
Off-Campus: 708-209-3331
crfprint@CUChicago.edu
Academic Year Hours
M-Th: 7:30 a.m. - 11 p.m.
Fri: 7:30 a.m. - 4:30 p.m.
Sat: 9:30 a.m. - 5:30 p.m.
Sun: 1 - 11 p.m.
Summer Hours
M-Th: 8 a.m. - 10 p.m.
Fri: 8 a.m. - 4:30 p.m.
Sat: 9:30 a.m. - 5:30 p.m.
Sun: Closed
---
Checklist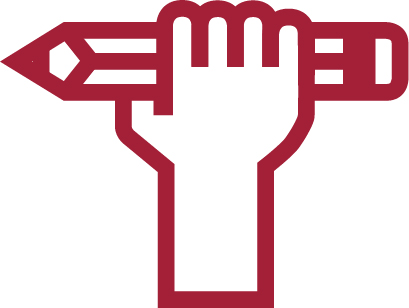 Information to include when requesting a print job.
Print Services Request form:
Download, fill out, and attach the form with your next print request. E-mail the form and your document to print.services@cuchicago.edu
All requests must include:
Number of copies
Paper Size
Black and White or Color ink
Double or Single Sided
Stapled
Department print billing code, student username or personal job
Any advanced finishing options wanted
Size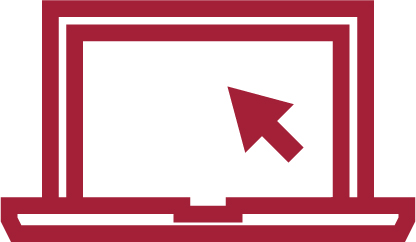 Paper sizes available at Print Services along with how to create a document in a different size.
We offer black and white or color printing on the following sizes:
8.5 x 11 (letter)
8.5 x 14 (legal)
11 x 17 (tabloid)
Poster Prints (sizes vary, one side may not exceed 42 inches)
Please note, if you'd like a different size or type of paper, please provide the paper.
Directions for Changing Document Sizes
Please make sure your document is the correct size before sending it.
Directions:
Microsoft Word:
Select the tab labeled "Page Design"
Click "Size"
Choose the size you want
Microsoft Publisher:
When first creating document, choose "More Blank Page Sizes"
Choose an option or click "Create New Page Size"
Enter the width and height in inches
Microsoft PowerPoint:
Choose the tab "Design"
Select "Slide Size"
Color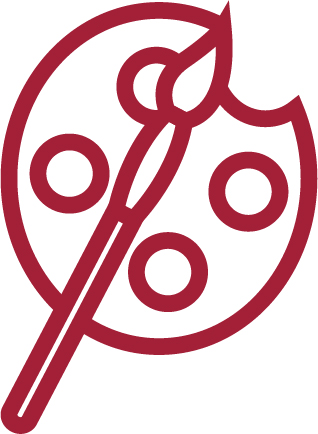 Our extensive color paper options. View the color to see what sizes and types are available.
WARNING/CAUTION: The color of the paper may not be exact. Each monitor screen shows color in a different hue.
Paper Finishing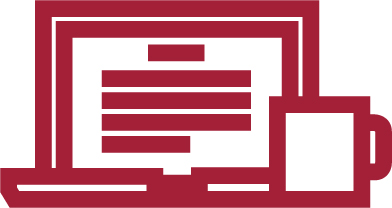 Advanced options for binding the paper together.
Stapled
Double-Sided Printing
3 Hole Punched
Color Paper, Cardstock, CUC Letterhead, Strathmore
Paper Folding: tri-fold, z-fold, fold in half (Not available with cardstock)
Labels (Email us to request our label template before printing)
Booklets
Cerlox Books
Notepads (with or without cardboard backing)
Paper Cutting
Non -Carbon Replicate (NCR) 2-part, 3-part, 4-part
Prices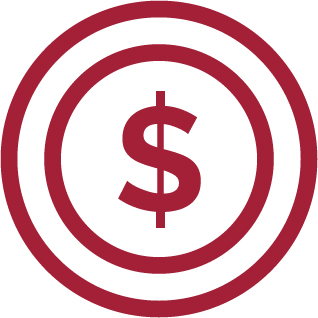 Price per page along with special service charges.
Our Policy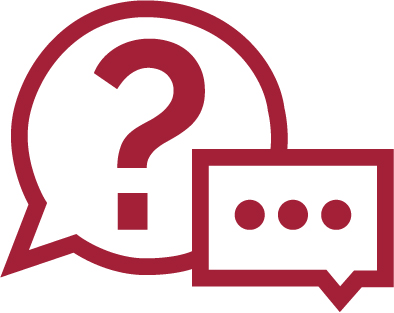 We have a 24-hour policy to complete all print requests.
24-Hours Policy
Print Services is committed to providing quality service, and as such, operates with a 24hr policy. We process print jobs in the order in which they are received and will notify you via email or over the phone when they are ready for pickup.
48-Hours Policy
Jobs such as NCR, poster prints, booklets, notepads or cerlox books take longer than normal jobs. Therefore, these jobs cause us to operate with a 48-hour policy. See a Print Services student worker if you have any questions.
Editing Documents
Print Services does not edit documents, so all files must be in their final size and format before being sent.
Filing Jobs
All jobs are filed by last name, and exams will be filed separately after being placed in a sealed envelope. Only the professor may pick up their exam unless otherwise specified via email. No exceptions.
Shelf-Life
Please be aware that print jobs are only kept for thirty days before they are removed and recycled.
Getting Jobs Approved
Res Life Student Workers must CC the Director of Housing or the RD of their building on all Res Life print jobs. Members of the College of Business must CC Cathy Schlie for all College of Business print jobs. No exceptions.
---
Frequently Asked Questions
For each semester of the school year, all students receive an initial printing allowance of $10, which is equivalent to more than 300 black and white pages at a cost of $0.03 per printed, single-sided page (double-sided, or duplex printed pages will be charged at $0.06 per page).
This balance does not carry over and is reset each semester. The print costs and quota balance listed above are for the current school year and are subject to review for future years.
No, the $10 print allowance does not carry over and is reset at the end of each semester. No refunds of remaining balances will be issued.
The print quota was determined by studying typical student print needs over the course of several semesters. The quota was set at a level that covers the print needs of the vast majority of students and also allows for expected system issues.
When you reach your allotted quota, or attempt to print a job that would exceed your remaining balance, a message will appear on the lab PC notifying you that your balance is too low. You will need to add credit to your balance in order to print.

To add credit to your print quota, please visit the CougarNet helpdesk during fulltime staff business hours (Monday through Friday, 8 a.m. to 4:30 p.m.). You may add to your print balance with either cash or check.

Please consider your printing needs for the remainder of the semester when adding to the balance as all balances are reset at the end of the semester and any remaining amount will be lost.
No. All student workers must be authorized to print to their departments' student worker print queues. The cost for printing on these queues is billed back to the departments. Only the student's personal printing on lab printers will count against the quota. Please note that a billed department may request specific details of a student worker's printing to their queue to avoid abuse.
All print balances are reset at the end of every semester, and any remaining balance is not carried over. Any additions to the balance made by the student will also be reset at the end of the semester in which it was applied.
There is a program called WBALANCE installed on all lab machines that will allow students to view their current printing balance. To view your balance, hover the mouse over the dollar sign icon by the clock on any lab computer on campus. This program will also appear when a user attempts to print at which time it will display the charges for the pending print job and require confirmation from the user to complete the job.
Balances cannot be transferred from one individual to another. However, you may choose to print a document for someone else using your account, the cost of which will be deducted from your balance.
The cost per print was determined by evaluating paper, toner and maintenance costs per page on the lab printers.
Assuming the same number of printed sides, there is no cost difference between single-sided and double-sided printing. The $0.03 charge for black and white printing is per side, not per physical page. Paper makes up a very small part of the total printing cost, therefore there is no price difference.
The student print credit is designed to cover basic printing needs as well as potential system problems that may occur during the semester, including, but not being limited to, the following:
Paper jams
Toner smears
Failure to retrieve a job
Printing the wrong document
Printing the wrong orientation
Printing multiple copies unintentionally
Failing to log off a computer resulting in unauthorized use of your account by another user
Because the allowance takes system issues into consideration, under no circumstances will any refund or credit be issued.
A print confirmation window that appears when printing in the labs allows the user the opportunity after clicking "Print" to review the print job details and cost before sending the job to the printer. After the user confirms the details, the job can no longer be canceled.
Please retrieve your print jobs in a timely manner. No credits will be issued for lost print jobs.