Be a catalyst for change in today's health care environment by answering the call to help others.
In response to the nation's growing demand for highly trained nurses, this program will prepare you to excel in a variety of health care settings. As the Bachelor of Science in Nursing (BSN) becomes the preferred credential in many health care organizations, this degree ensures your success in this evolving field. CUC nursing students should expect to graduate as a nurse generalist who is focused on how their personal vocation will drive change in health care.
---
Career Opportunities
Once licensed, CUC nursing graduates will be equipped to work as nurses in a range of settings, including but not limited to:
Intensive care
Pediatrics
Obstetrics
Emergency department
Health departments
Research facilities
Primary and specialty care practices
Travel nursing
Stand Tall for Healing
---
Program Overview
This rigorous program will prepare you to serve on the front lines of health care and take on the daily challenges of a rewarding career caring for others.
CUC's program stands apart from the rest with:
High-impact, simulated patient scenarios for advancing real-world learning and practice
Advanced practice nursing faculty who educate from "both sides of the bed"—teaching from the perspective of both bedside nurses and primary care providers.
CUC's Lutheran, Christian foundation means that all people are valued as members of God's creation, unique and blessed with inherent worth. The University embraces the true meaning of vocation—your calling in life.
A unique curriculum prepares you to think critically, build resilience, act professionally and advocate responsibly
Individual attention: boutique-sized program allows for continued one-on-one instruction beyond the initial years of smaller classes.
Through robust theoretical and experiential learning, students will meet the eligibility requirements necessary to successfully gain licensure as a registered nurse generalist through completion of the National Council State Board of Nursing Examination (NCLEX-RN). Upon successful completion of the NCLEX, CUC nurse alumni will be prepared to assume the role of the registered nurse and help enhance the profession by becoming future nurse leaders.
Lab Facilities
Concordia-Chicago's brand-new Nursing Simulation Center is a state-of-the-art 4,500-square-foot modern facility dedicated to providing real-world learning opportunities that mirror those seen in the hospital setting.
The contemporary simulation and instruction lab is designed with four distinct learning spaces:
Skills attainment lab
Multispecialty intensive care spaces
Health assessment learning center
Simulated home environment
Each space is complete with lifelike patient simulators, realistic practice models and hospital-grade equipment, offering ample opportunity to practice and develop your nursing skills before and while being immersed in a clinical rotation.
---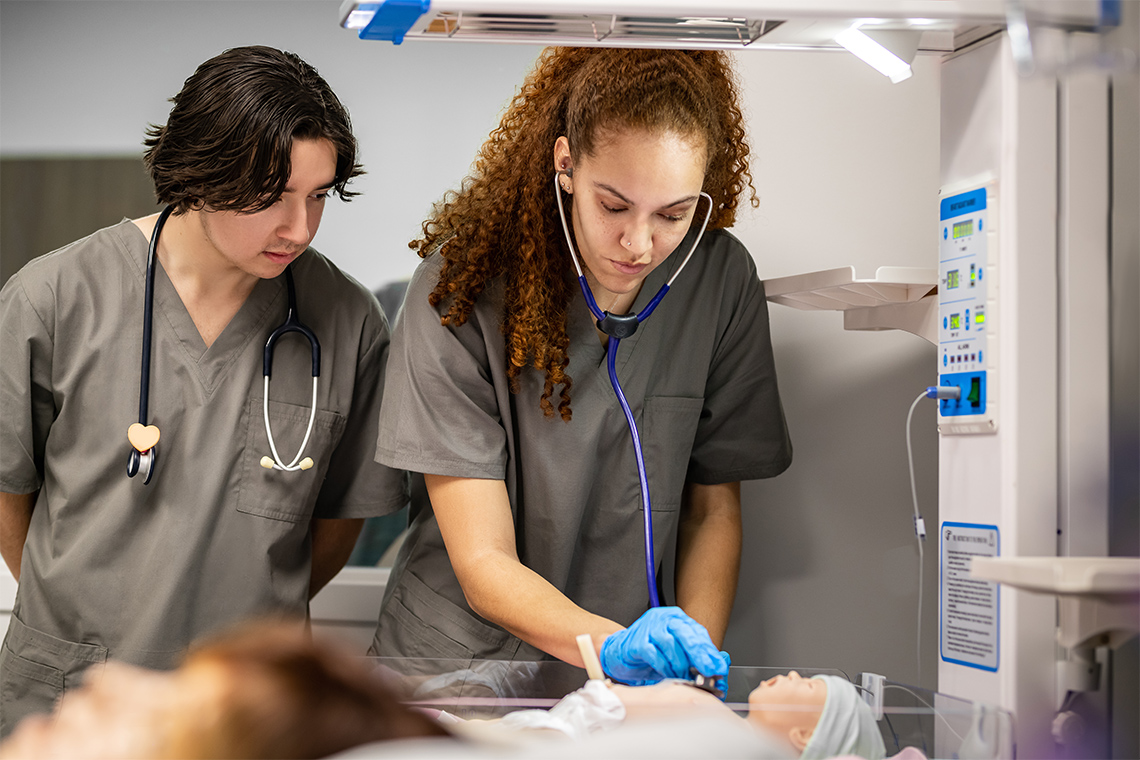 A History of Success
Concordia-Chicago has a long history of participating in the education of Chicago-area nurses, with more than 1,000 graduates since 1982. Previous nursing degrees were offered jointly with other area universities and academic medical centers, which provided a majority of the nursing-focused coursework.
The University's rich partnership history, paired with its exceptional new facilities and outstanding faculty, has allowed CUC to develop this four-year program that will ensure a seamless learning experience for students as they complete their BSN degrees.