Our in-house theater community, The Collective, gives our students, faculty and friends the chance to take in some of the best of modern American theater, as well as acclaimed interpretations of classic work.
2020-2021 Season
---
Our vibrant production schedule is dedicated to presenting works that shape your understanding of performance.
The program includes:
Four main-stage productions a year
Spring musicals
New works by nationally recognized playwrights
Student-directed one-act plays
Chicago's "storefront theater" model of performance
For more information about Concordia-Chicago's theater program, call the theater office at 708-488-4313.
---
Measure
a film by Jason A. Narvy
Written by Jason Narvy and Angela Matera, '19
Produced in cooperation with WCGR

Based on Measure for Measure by W. Shakespeare.

Premieres Fall 2020

'With the passing of the torch comes a new era. A new ruler tries to alter the course of her country, but antiquated laws and corrupt bureaucrats threaten to hobble her visions for a better tomorrow. When a young woman of the cloth finds herself in the crosshairs of the old guard, the new Duchess goes undercover to fix the system one case at a time."

It's a play about leadership, abuse of power, fathers and daughters, and about moral leadership.
---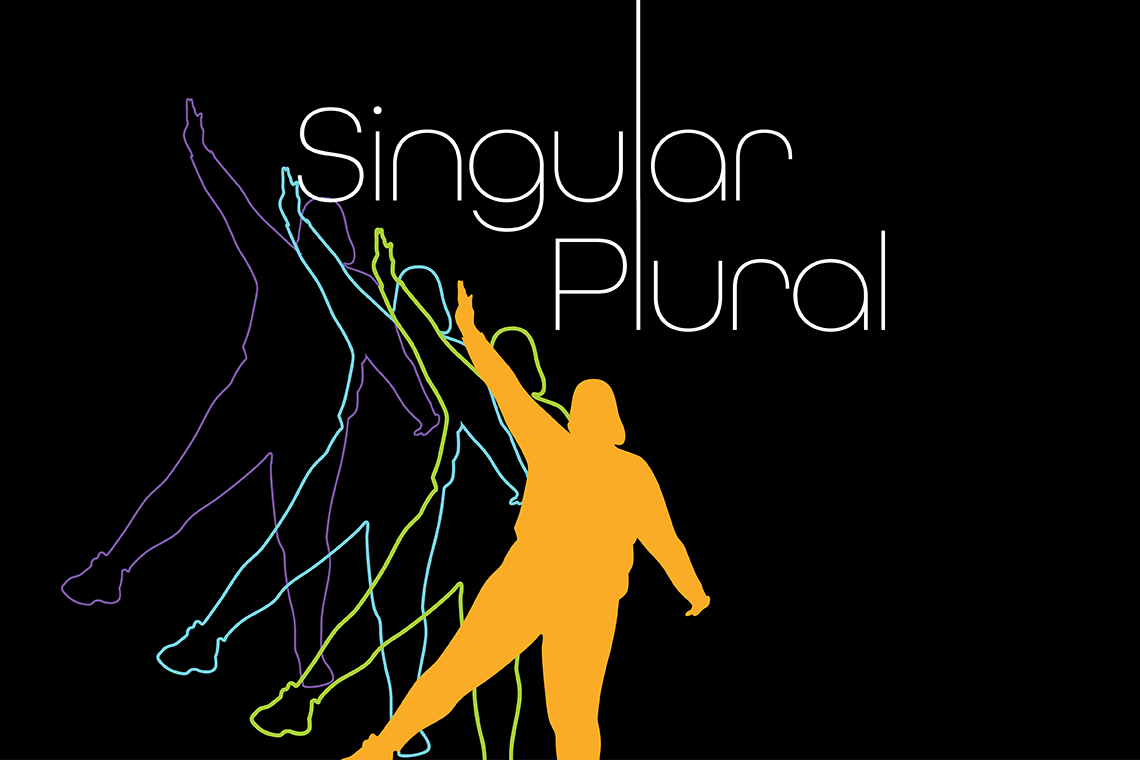 SINGULAR/PLURAL
Directed by Stephanie Stroud

Written by CUC Students

Nov. 12 and 13 @ 7:30 p.m. CST
SINGULAR/PLURAL explores personal journeys of isolation, and the shared commonalities we face through bravery, loneliness, anxiety, peace, rebirth, faith, and longing.
---
Upper Division Performance Seminar

CUC Theater Seniors

Faculty Advisor: Jason Narvy

May 2021

Students write, perform, and direct this capstone project.
Voice and Movement Final

CUC Theater Students

Faculty Advisor: Kristin Schoenback

May 2021

Students write, perform, and direct a final voice and movement project.
---
How do I get to the Bergmann Theatre?
The Bergmann Theatre is located on the second floor of Krentz Center, located on the SE side of Concordia's campus. The CUC campus is located at 7400 Augusta Street, River Forest, IL 60305. Click to view the campus map.
Where do I park?
The University Parking Structure and the adjacent Parking Lot 5 are the designated campus parking areas for The Collective performances. Parking is free. View a campus map. Limited parking is also available on Bonnie Brae and Division Streets. There is no university parking allowed on Augusta Street or Monroe Avenue.
What access and parking is available for visitors with disabilities?
All CUC parking lots have designated handicap parking spaces which are clearly identified and reserved for vehicles displaying a valid handicap parking permit. Enter the wheelchair accessible doors at the north entrance of Krentz Center, proceed to the elevator on the left and take the elevator to the second floor.
Can I select my seat?
All Collective performances are general, first available seating.
How early should I arrive for an event?
Doors open 30 minutes before a scheduled event. For a first-time visitor to the Concordia campus, or the Bergmann Theatre, we recommend you arrive on campus no later than 20 minutes prior to a performance to allow for enough time to park and find the theater lobby and restrooms.
What if I arrive late?
Late seating is provided at the discretion of management.
Where can I buy tickets?
To purchase advance tickets using your credit or debit card, please visit www.brownpapertickets.com and enter the title of the production.
Tickets will also be available for purchase in person one hour prior to curtain on the day of performance. The Box Office is located in the second floor of Krentz Center outside of the Bergmann Theatre doors on the SE side of the Concordia University Chicago campus, at 7400 Augusta Street.
Can I buy tickets at the door?
Yes. Tickets may be purchased in the Theater lobby one hour prior to a performance, until seats are no longer available, or until 20 minutes after a performance has begun, whichever comes first. Cash, check, charge/debit cards accepted.
Where is the Will Call desk?
Will Call tickets may be available in the Bergmann Theatre Lobby outside the double door entrance beginning one hour prior to each performance. A photo I.D. may be requested.
May I bring food into the theater?
Beverages may be brought into the Bergmann Theatre; food is not allowed. Food and beverages are not permitted inside the Bergmann Theatre; please discard those items in the trash receptacles located in the Theater lobby.
Are there concessions?
Snacks may be purchased at the Library Café located at the end of the first floor ramp leading from the Krentz Center lobby to the library.
What should I wear?
Patrons typically wear anything from casual, suitable for a professional environment, to semi-formal attire to our performances.
Are children allowed?
Children six years and older are allowed into most Collective performances. All children must have a ticket and be accompanied by an adult. To confirm if a production is appropriate for your child/children, please call (708) 488-4312 prior to purchasing tickets.
Is there a coat/claim check area?
At this time, there is no coat/claim check area in the CUC Bergmann Theatre lobby.
Are recording devices/photographs allowed at your performances?
Unless so indicated in the program, photography and audio/video recordings of any kind are strictly prohibited during any performance, except by authorized CUC personnel.
May I smoke?
CUC is a smoke-free campus. Use of tobacco products, including electronic cigarettes, anywhere within CUC campus grounds, is strictly prohibited.
May I use my cell phone or other electronic device during the performance?
Patrons with cellular telephones, alarm watches and/or electronic paging systems will be asked to turn their devices off prior to the start of each performance. To ensure all patrons can enjoy their outing without distractions, we ask that all refrain from making and receiving phone calls, and from texting during a production.