Expand your network and deepen your commitment to your alma mater.
Concordia University Chicago's Alumni Association was established by the Class of 1914 to encourage alumni connections as well as to support the school's ministry. More than 100 years later our alumni program continues this mission of its more than 42,000 graduates. Together we are Stronger!
Every individual that has attended Concordia University Chicago is considered a member of the Alumni Association. The Office of Alumni Relations in partnership with the Alumni Association Board of Directors and its volunteers serve current and former students through programs and benefits that communicate, collaborate and celebrate.
---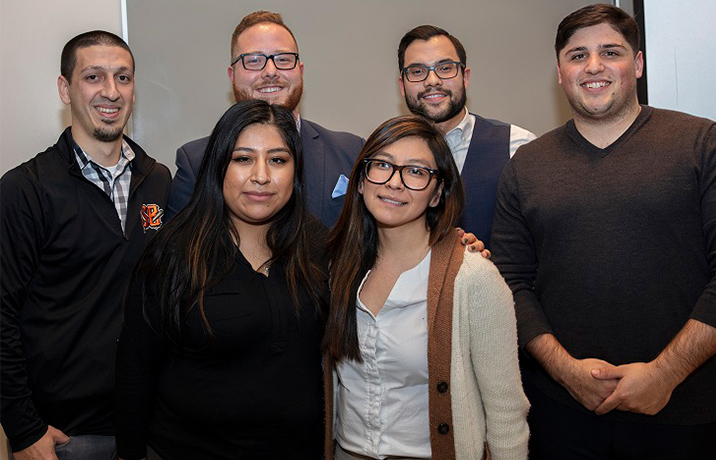 Communicate: University Mission & Vision
We are each part of the CUC story with all generations of alumni. Students want to know about the success of those before. Graduates want to hear about current Cougars. We continually share these connections in person, in print and online.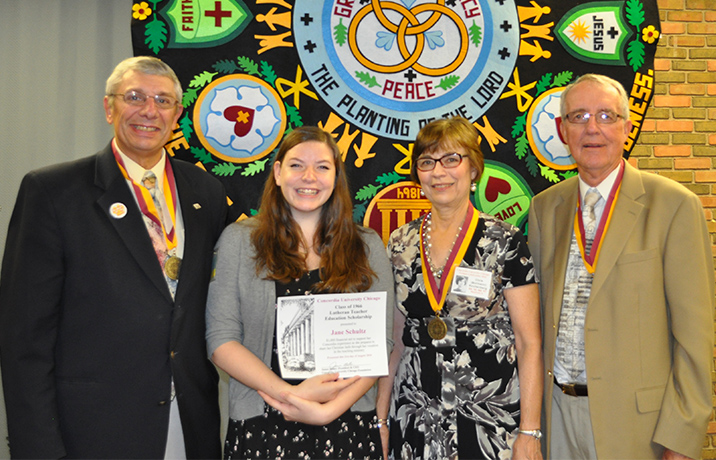 Collaborate: Service & Giving Opportunities
Members of CUC's Alumni Association share their time, talents and treasures to grow our alma mater. Students benefit through these contributions of service and gifts. A growing calendar of events and opportunities enable students to directly connect with graduates to strengthen their personal and professional networks.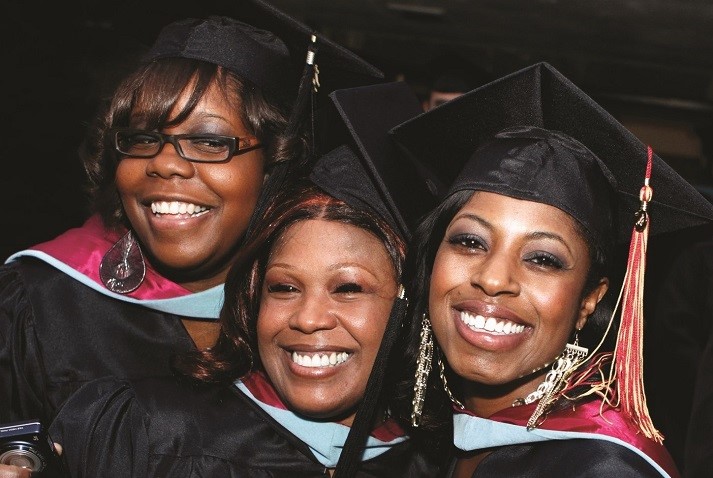 Celebrate: On Campus & Beyond
Commencement Weekend is our biggest celebration of the year! But, the opportunities do not end at graduation. Each year thousands of Cougars gather on campus and across the country to celebrate the world that opened at Concordia University Chicago. We look forward to celebrating with you, too!
Concordia University University's Alumni Association and its Board of Directors connect and engage alumni, present and future, in order to inspire greater contribution to the University's legacy. Board members serve as key leaders to encourage alumni contributions of time and resources to extend the University's mission wherever they serve and lead.
Class of 2019-2021 (remaining year)
Scott Bottjen MBA '16
Phoenix, AZ
NEXA Mortgage
Paul Enderle BA '93, MA '98, PhD '14
Oak Lawn, IL
Oak Lawn-Hometown School District 123
Jan Fisher BA '76, T75 '06
Des Plaines, IL
Retired Educator and Administrator
Andrea (Simpson) Lohman BA '82
Kirkwood, MO
Zion Lutheran School/St. Charles, MO
Maritza Medrano BA '10, MBA '13
Chicago, IL
Teledoc Health
Joel Zielke BA '05, Chair
Elmhurst, IL
Berkshire Hathaway HomeServices
---
Class of 2020-2022 (two years remaining)
Andrea Anderson BA '79, Vice Chair
New Port Richey, FL
Retired Educator and Administrator
David Dwyer BA '11, MBA '12
Las Vegas, NV
Faith Lutheran Middle & High School/ Las Vegas, NV
Matthew T. Frick BA '07
Indianapolis, IN
Lutheran High School of Indianapolis
Paula (Eckert) Wegner BA '68
Roselle, IL
Retired Educator and Bank Executive
---
Class of 2021-2023 (three-year term)
Allie Back BA '18
Kalamazoo, MI
Cerner Corporation
Marlon Booth BA '01
Goodyear, AZ
Arizona Department of Corrections
Jahnai (Tuchel) Hughes BA '09
El Cajon, CA
Pearson Education

Alicia (Jipp) Levitt BA '97
Ft. Wayne, IN
The Lutheran Schools Partnership
Yomara Mata BA '14, MBA '19
Chicago, IL
Chicago Commons
Trip Rodgers BA '82
Chatham, IL
Central Illinois District, LC-MS
Michaela Thomas BA '12
North Riverside, IL
Center for Autism & Relation Disorders (CARD)
As of Feb. 20, 2021
The Alumni Association Board of Directors focus their efforts on six objectives and look to fellow graduates to assist in:
Membership – Recruit and maintain members in the Alumni Association.
Communication – Support marketing and promotions to engage alumni with each other.
Partnership – Explore new and varied ways to engage all alumni constituents.
Connection – Foster and strengthen relationships between student and degreed alumni.
Distinguished Awards – Solicit nominations and manage annual recognition of alumni.
Events – Provide leadership of Maroon & Gold scholarship gala and other events as determined.
To get involved review the current position description, then contact the Office of Alumni Relations at 888-258-6773 or alumni@CUChicago.edu.