Dr. Rachel Ferguson has been named assistant dean of Concordia University Chicago's College of Business and director of the forthcoming Free Enterprise Center, which will serve as a hub for the study and practice of the American free enterprise system.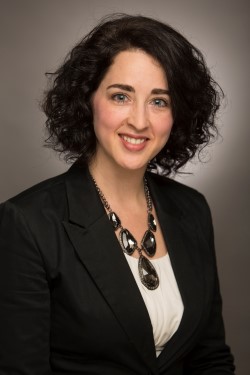 Through the work of the Center, students will learn constitutional law and the benefits of free markets. The Center will be unique in its focus on the virtues necessary for citizens in a free society and on the economic wisdom needed in public policy and effective philanthropy. Students will develop an entrepreneurial mindset, equipping them to be agile and generous stewards of their skills and resources.
"I am ecstatic about coming to Concordia University Chicago. The University's principles of 'Truth, Freedom, Vocation' are a perfect fit for me," says Ferguson. "As a philosophy professor, I've dedicated my life to the quest for truth, and have spent most of that time thinking deeply about the way that a free society respects the truth about human nature. I want to help students understand God's call on their lives in business, in charitable efforts, as citizens of our nation, and as citizens in the kingdom of God. Business students should know that they make this world a better place when they do good work and do it well."
Ferguson comes to Concordia-Chicago from Lindenwood University (MO), where she served as a professor of managerial philosophy and director of the Liberty & Ethics Center. During her tenure there, she was instrumental in securing millions of dollars in grant funding for education focused on liberty-oriented topics. She is a board member for the Freedom Center of Missouri, a nonprofit civil rights litigation firm focused on economic freedom and government transparency; ReThink 315, a Christian apologetics ministry focused on contemporary questions; and LOVETheLOU, a neighborhood stabilization ministry. Ferguson earned her BA in philosophy from Lindenwood University and her PhD in philosophy from Saint Louis University.
---