After more than a year, the COVID-19 pandemic continues to dramatically impact every aspect of society, including the lives of Concordia University Chicago students. Those students have endeavored to continue their educations through the crisis, but many have faced a variety of unexpected financial difficulties. Fellow classmates, through gifts to the Gard Student Assistance Fund, have stepped up to aid one another.
Based on the principle of "students helping students," the Gard Fund was developed through a partnership between Rev. Dr. Daniel L. Gard, University president emeritus, and his wife, Annette; CUC's Student Government Association; the Dean of Students Office; and the CUC Foundation. This financial partnership has enabled the University to address the current crisis, as well as future ones, by providing emergency grants for students to meet immediate, essential expenses due to temporary hardship.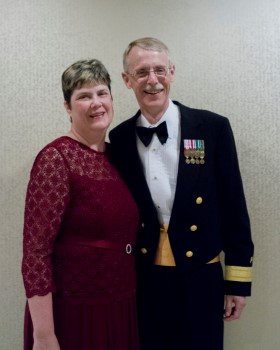 Building upon the Gards' lead for the new fund, CUC students have contributed more than $14,000 to support fellow classmates. This was accomplished through direct gifts, returned fees due to residence hall shutdown, as well as account credits, which allowed students with limited or no income to be able to provide for others.
Sophomore Mackenzie Jean-Marcoux, a student in CUC's director of Christian education program, received a refund at the end of the fall 2020 semester and decided to share a portion with the Gard Fund. "As an independent, first-generation student, I personally know what it's like to face unexpected financial challenges. Because I've experienced this firsthand, I chose to support my fellow Cougars by sharing a gift," she said. "CUC's students are blessed to have access to this resource when emergencies come up."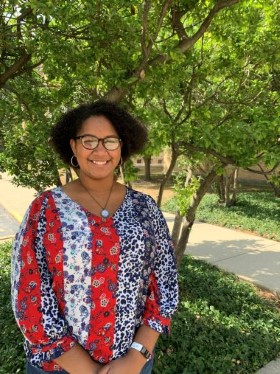 When asked about his decision to initiate this effort, President Emeritus Gard shared, "The heart of Concordia University Chicago has been, and always will be, its students. They come from very different backgrounds and very different resources. More than 50 percent of our undergraduates are first-generation students—just like my own parents. These students are standing on their shoulders. With a little help from us and their friends, future students will be standing on theirs."
Assistance funds can be used by recipients to help defray the costs of expenses related to items including medical care, food or transportation, utility bills, sudden loss of housing or childcare, safety needs, essential academic expenses, or replacement of essential personal belongings due to fire or natural disaster. To date, the average grant shared has been $225 per student application.
In addition to student generosity, more than $7,000 has been raised through CUC's Alumni Association Buy One, Give One Face Mask Initiative. With every purchase, participants receive a premium, reusable CUC cloth face mask to display school spirit. A second mask is also given to a University partner school and a separate gift is directed to the Gard Fund.
On Tuesday, March 2, Concordia-Chicago will strive to grow the funds available through CUCelebrates 2021. The University's fifth Annual Day of Giving features 12 "CUCelebrates Challenges" to benefit University students. All challenges, including gifts to the Gard Fund, can be matched dollar for dollar thanks to generous alumni and friends.
"Over the past 10 months, we have provided for students. Addressing these financial barriers has enabled them to continue on the path forward in their academic and professional pursuits," said Kathy Gebhardt, dean of students, herself a first-generation college student. "It's a joy to see God working in and through the Gard Student Assistance Fund to support our students in need. My prayer is that this aid will be available for many years to come," said Gebhardt.
To give directly to the Gard Student Assistance Fund during CUCelebrates, visit bit.ly/Celebrate21Support. More information can also be found by contacting the Office of Alumni Relations at 888-258-6773 or email alumni@CUChicago.edu.
---