June 2, 2023

$50 conference fee

---
Positing the occurrence of a "Confessional Revival" in the 19th century presumes that there had been a loss of attention to confessions. Such was certainly the case in the Lutheran churches of the 19th century. The revival of interest in the documents of the Book of Concord was not universal, and was not met without criticism.
This conference looks back at two theologians, Andreas Rudelbach and Theodosius Harnack, who argued in favor of renewed attention to the Lutheran Confessions. We have commissioned translations of their writings, so that a new discussion about the role of the Confessions can occur, resting on a broader foundation than previously available to the English-speaking theologian.
Translations will be distributed to registered participants in advance of the conference (around April 1), and the "workshop" time will be dedicated to group study of these "new" texts.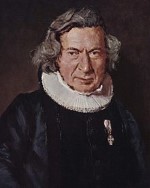 Andreas Rudelbach (1792-1862)translated the Augsburg Confession and its Apology into Danish and served as a preacher in Copenhagen before being called to serve as Superintendent in Glachau (Saxony). Rudelbach was active in multiple Lutheran theological journals in his day, and known for his critique of Union churches, work on the relationship of church to state, and writings on the relationship of the Lutheran church to the Lutheran Confession.
---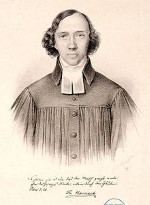 Theodosius Harnack (1817-1889) taught Practical Theology in Dorpat (today Tartu, Estonia) and Erlangen. There he belonged to the renowned Erlangen Theology Faculty but opposed Johannes von Hofmann's theory of the atonement. His research on the theology of Martin Luther (2 volumes, 1862 and 1886) is among the most important Luther research of the 19th century. His son was the famous theologian Adolf von Harnack.
---
Featured Presenter
Dr. Roland Ziegler is the Robert D. Preus Professor of Systematic Theology and Confessional Lutheran Studies and chairman of Systematic Theology at Concordia Theological Seminary (Fort Wayne, IN), where he has taught since 2000. He is the author of numerous articles and the book Das Eucharistiegebet in Theologie und Liturgie der lutherischen Kirchen seit der Reformation: Die Deutung des Herrenmahles zwischen Promissio und Eucharistie (Edition Ruprecht 2013).
---
Seminar Hosts
Dr. James Lee is an associate professor of theology and chair of the Division of Theology at Concordia-Chicago. He is the author of Confessional Lutheranism and German Theological Wissenschaft: Adolf Harless, August Vilmar, and Johannes Christian Konrad von Hofmann (De Gruyter 2022).
Dr. Jacob Corzine is an associate professor of theology at Concordia University Chicago. He is the author of Erfahrung im Alten Testament: Untersuchung zur Exegese des Alten Testaments bei Franz Delitzsch (EVA Leipzig, 2018). Contact Dr. Corzine with any questions.