Life. Love. Light. That's who God was for Katie L. Kloess BA '09, MA '11
This life carried Katie into eternity. This love spilled into every aspect of her life. This light of Jesus shined for and through her. The Concordia-Chicago community was shaken when Katie was called to heaven on December 15, 2016. She was killed while driving to coach her 7th & 8th grade basketball team from Zion Lutheran School in Marengo, IL.
Be devoted to one another in love. Honor one another above yourselves. Romans 12:10
---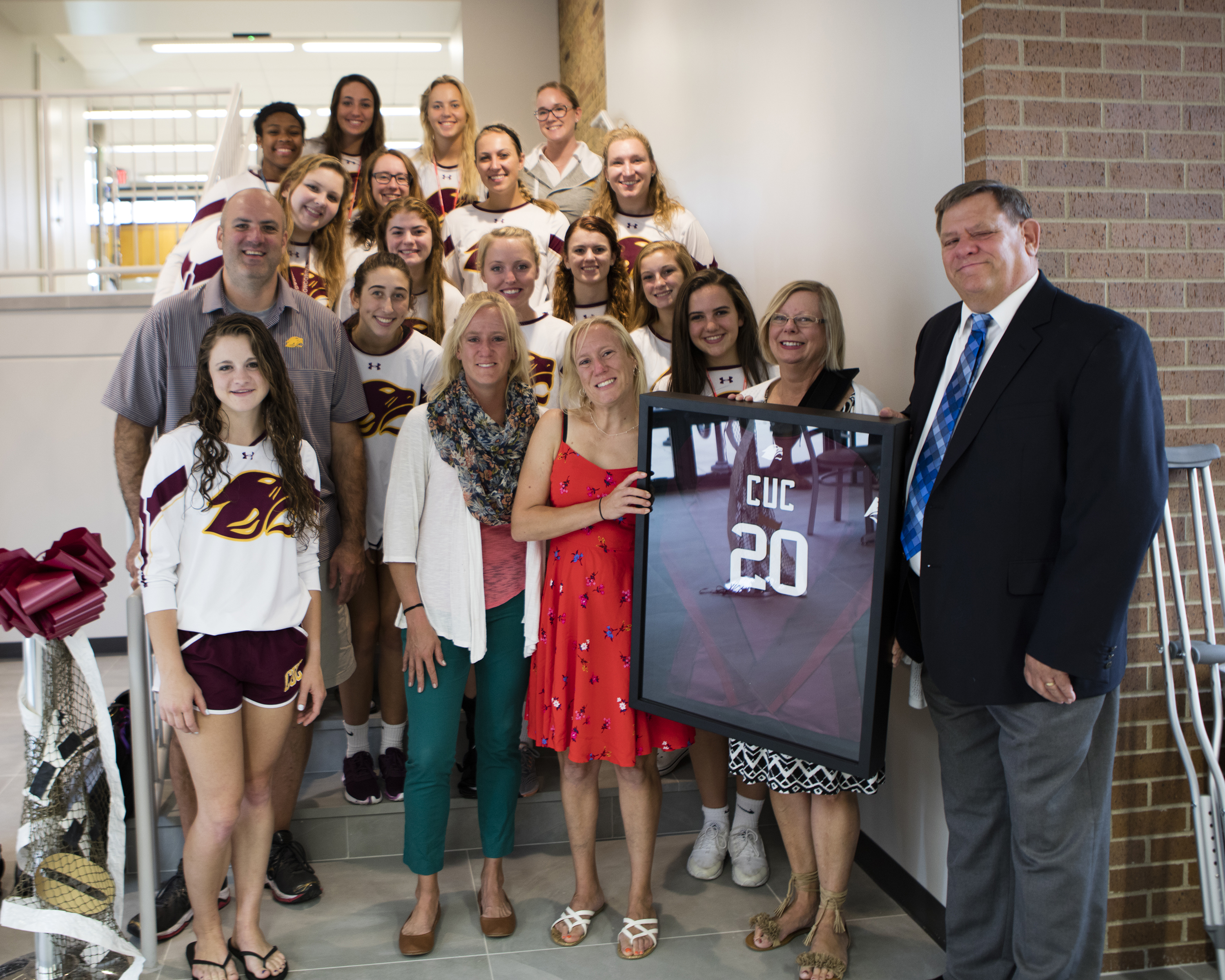 Through the generosity of friends and family, Katie's legacy lives on at Concordia-Chicago. Her warmth continues to welcome students in the Victory Lounge, a 24-hour lounge linking Concordia and Trusheim Halls. Her leadership is demonstrated through scholarship recipients who, like Katie, exemplify the Concordia-Chicago experience. Her energy is celebrated through the Kindness 5K's impact honoring a vocation for serving others.
---
Kindness 5K Update
Katie's family and the Kindness 5K's steering committee are grateful for the event's ability to share life, love and light throughout Chicagoland, across the country, and around the world. After prayerful consideration alongside the University, they have determined to move on from the 5K format and seek out different opportunities to share kindness in the community.
"Each year of the Kindness 5K was a cherished memory of Katie and a blessing to be with each of you impacted by her. What a wonderful opportunity for our family to see Christ's love in action through this experience."

Sue (Backsmeier) BA '79, MA '07 & Gary Kloess BA '75, MA '83 on behalf of Kristin (Kloess) BA '05, MA '10 & Tim O'Connor MA '12, and Katrina Kloess BA '05
---


Concordia-Chicago is grateful for each Kindness Champion that has shared with their neighbor through the Kindness 5K or directly to Katie's scholarship. To impact more students, alumni and friends are invited to give online at CUChicago.edu/GiveNow and enter "Kloess Scholarship" after selecting "Other" in the drop down menu.