Showcasing the rich diversity of visual art.
The Ferguson Art Gallery at Concordia University Chicago features the works of established and up-and-coming Chicago-area artists throughout the year, including special events celebrating African-American perspective, Hispanic heritage, women's history and Chicago Artists' Month.
---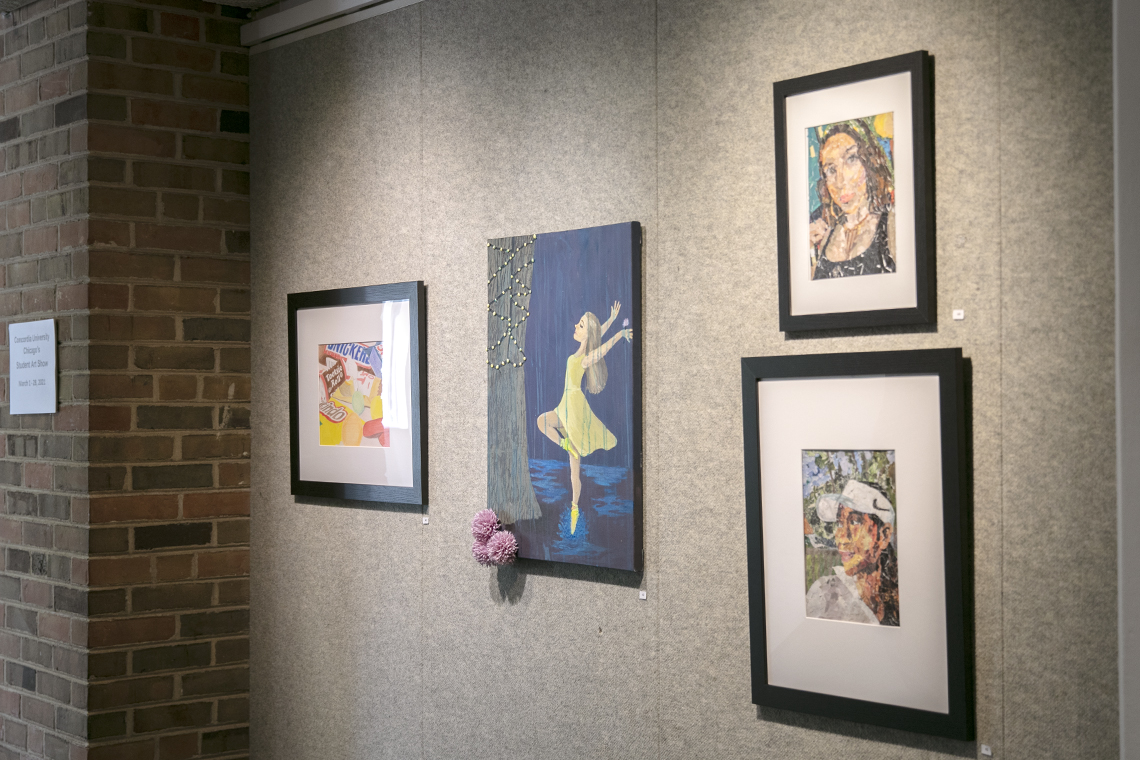 CUC 2021 Student Art Exhibition
Concordia University Chicago's Ferguson Art Department hosts the 2021 Student Art Exhibition.
March 1–28, 2021
Enjoy this eclectic mix of artwork created by CUC students (from a variety of majors and minors) enrolled in art classes taught in 2020–2021.
The Gallery is closed to off campus visitors due to COVID-19 restrictions. On campus students, faculty and staff are welcome to visit the gallery in Kretzmann Hall on the main floor. Enjoy the show!
---
The gallery is directed by CUC professor of art, Chicago artist and arts advocate, BettyAnn Mocek, M.F.A. She is recognized for her work with the Chicago Coalition of Artists, the Chicago Society of Artists and the Midwest arts community. If you are interested in more information about an artist's work or a particular exhibition, please contact her at BettyAnn.Mocek@CUChicago.edu.
If you are an established artist interested in exhibiting, please send a show proposal: 10-20 images (JPEGs or mailed DVD), resume, exhibition history and artist's statement to:
Concordia University Chicago, Ferguson Art Gallery, c/o Professor BettyAnn Mocek, 7400 Augusta Street River Forest, IL 60305.
Please note, exhibitions are scheduled up to two years in advance.
Hours
Monday through Friday 9 a.m. - 7 p.m.
Saturday and Sunday 10 a.m. - 6 p.m.
Location
The Ferguson Art Gallery is located at Concordia University Chicago in Kretzmann Hall, just off Bonnie Brae and Thomas Streets. Bonnie Brae is one block west of Harlem Ave. Free parking is located in the parking structure on Bonnie Brae.